Russian-Ukrainian war: Military expert identifies main occupiers' goals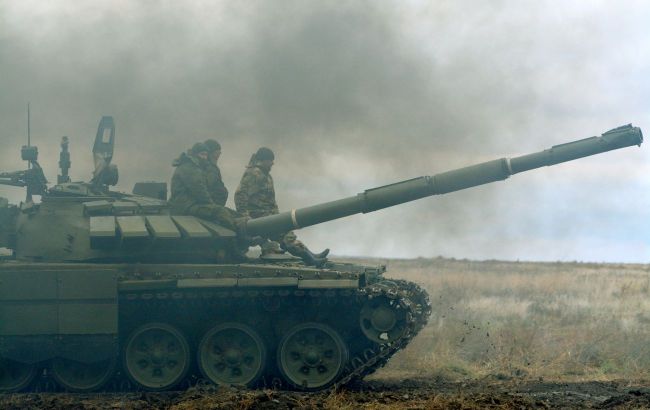 Military expert identifies main goals of Russians in the war (Photo: Getty Images)
As for reaching the borders of the regions, Russian dictator Vladimir Putin needs this for the "legalization of his territory," which Russia even included in the constitution.
According to military expert Petro Chernyk, if the Russian army succeeds in this, it will exit from the south and announce the end of the war, emphasizing that it is now solely the fault of the Ukrainians.
"Every single day, I don't know how much time - maybe a month, maybe two, we will be in the zone of strategic routine. We have two strategic objectives - to quickly encircle Bakhmut and break through the Surovikin Line. They have two strategic objectives - to hold onto Bakhmut at any cost and to reach the borders of the Luhansk and Donetsk regions. Everything will happen under these four focuses until one side achieves its goal. And it will be like this for a long time," Chernyk added.
Frontline situation
According to the General Staff, Ukrainian forces continue to defend in the east and south of Ukraine, conduct an offensive operation in the Melitopol direction, and take offensive actions in the Bakhmut direction. There were 69 combat clashes in the past day.
In particular, according to the report of the Institute for the Study of War, the Armed Forces of Ukraine advanced to the north of Klishchiivka in the Donetsk region and achieved success in the direction of Melitopol in Zaporizhzhia region, especially to the west of Verbove. Also, the Armed Forces of Ukraine note that the intensity of Russian attacks near Avdiivka has decreased.
Losses of Russia in the war in Ukraine as of the morning of Wednesday, October 18, amounted to 620 occupiers, the total number of losses of the Russian army since the beginning of the invasion is 290,050 military personnel. In addition, the Armed Forces of Ukraine destroyed one aircraft and six helicopters.