Russia's losses in Ukraine as of October 18: 620 troops, 6 helicopters, 1 aircraft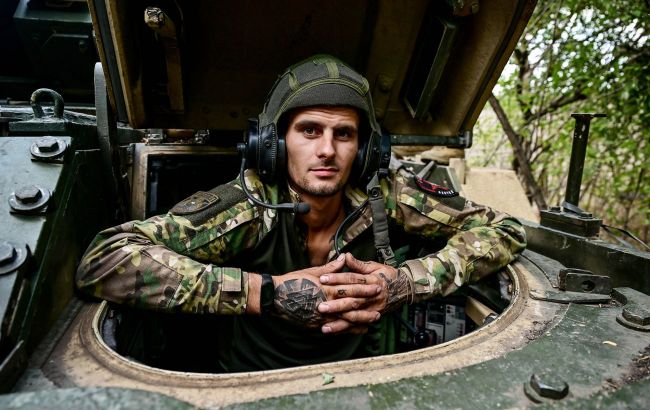 General Staff updates data on Russian losses in Ukraine (Getty Images)
Russia's losses in the war in Ukraine as of Wednesday, October 18, amounted to 620 occupiers, with the total number of fatalities in the Russian army since the beginning of the invasion reaching 290,050 military personnel. Additionally, the Ukrainian Armed Forces (UAF) have destroyed one aircraft and six helicopters, according to the General Staff of the Ukrainian Armed Frces.
The overall Russian combat losses from February 24, 2022 to October 18, 2023 are estimated as follows:
Personnel: Approximately 290,050 (+620 individuals) eliminated.
Tanks: 4,981 (+2).
Combat armored vehicles: 9,420 (+15).
Artillery systems: 6,944 (+8).
Multiple rocket launchers: 814.
Anti-aircraft weapons (PPD): 547.
Aircraft: 319 (+1).
Helicopters: 323 (+6).
Tactical unmanned aerial vehicles: 5,301 (+10).
Cruise missiles: 1,534 (+1).
Ships/boats: 20.
Submarines: 1.
Ground vehicles and tankers: 9,303 (+10).
Special equipment: 982.
Frontline situation
According to the General Staff, Ukrainian forces continue to defend the eastern and southern regions of Ukraine, with offensive operations underway in the Melitopol direction and advance actions in the Bakhmut direction. There were 69 combat engagements in the past day.
The report from the Institute for the Study of War notes that the UAF have made progress to the north of Klishchiivka in the Donetsk region and succeeded in the direction of Melitopol in the Zaporizhzhia region, particularly to the west of Verbove. The UAF also mentioned a decrease in the intensity of Russian attacks near Avdiivka.