Russia strikes Odesa port with Kalibr missiles on July 27, casualty reported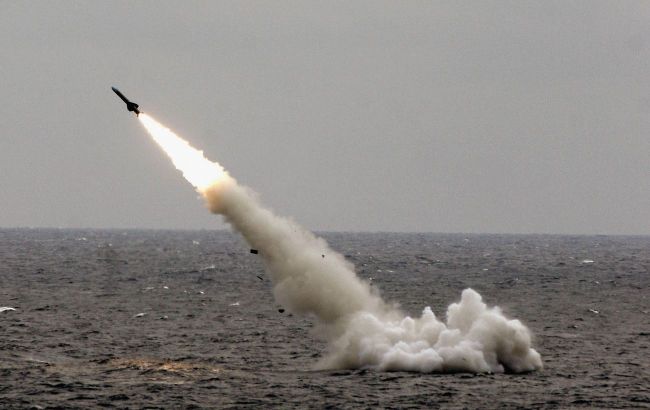 Russia hits Odesa port with Kalibr missiles (Photo: Getty Images)
According to the Operational Command South, on July 27 Russian forces launched another strike on the port infrastructure of the Odesa region, firing Kalibr missiles during the night, resulting in the loss of a security guard's life.
The Kalibr missiles were launched from a submarine in the Black Sea at an extremely low altitude, making them difficult to detect.
The attack hit one of the administrative buildings in the port, resulting in the death of a civilian employee and damage to the equipment at one of the cargo terminals.
Oleh Kiper, the head of Odesa Regional Military Administration, confirmed that the equipment at one of the cargo terminals was damaged, and the security building along with two vehicles was destroyed.
Russian attack's peculiarities
Natalia Humeniuk, the spokesperson for the Operational Command South, stated that the enemy initially directed Shahed drones toward central Ukraine, bypassing the southern regions. Subsequently, at the onset of the thunderstorm, they launched Kalibr missiles from the Black Sea.
"This night, we can confirm that the enemy resorted to a powerful attack, including on southern Ukraine, using lethal drones, directing Shahed drones towards central regions of Ukraine through the 'classic route,' bypassing the south through temporarily occupied territories," Humenyuk revealed during a televised marathon.
She further mentioned that Ukrainian Armed Forces observed the movement of the Shahed drones in areas where the air defense systems were inaccessible. However, after the wave of Shahed drones, the enemy cunningly employed Kalibr missiles from the Black Sea, striking the port infrastructure in the Odesa region, resulting in the destruction of an administrative building and the loss of a security guard.
Russian shelling of Ukraine on Jule 27
As of July 27, Ukraine experienced a widespread air alarm with reports of threats of enemy missile and drone usage. Explosions were reported in the Khmelnytskyi region as well.