Russian strikes on Ukraine overnight, air defense in action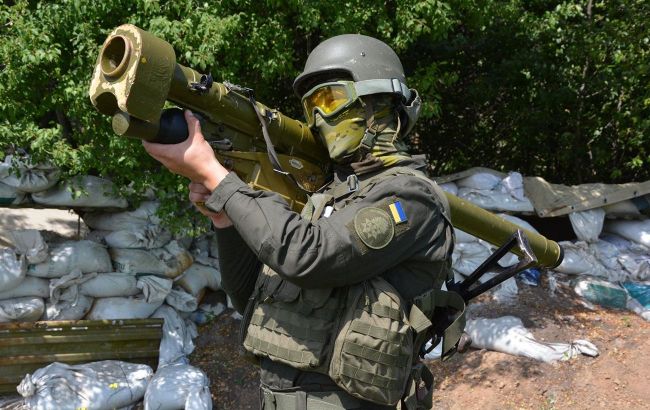 Photo: air defense forces shot down 9 kamikaze drones (facebook.com/mvs.gov.ua)
The Russians attacked Ukraine at night with 10 Shahed kamikaze drones and S-300 missiles. Air defense forces destroyed 9 enemy drones, the Air Force of the Ukrainian Armed Forces reports.
"On the night of November 17, 2023, the enemy attacked with ten attack UAVs of the Shahed type from the direction of Prymorsk-Akhtarsk (RF). Fighters, anti-aircraft missile units, and mobile fire groups were involved in repelling the air attack," the Air Force of the Armed Forces of Ukraine says in a statement.
It is reported that as a result of combat work, nine enemy attack UAVs were destroyed within Mykolaiv, Odesa, Zhytomyr, and Khmelnytskyi regions.
In addition, the enemy used several S-300 anti-aircraft guided missiles in the Donetsk direction. Previously, there were no casualties as a result of the strikes.
The troops of the Russian Federation bombard Ukraine with drones
In recent days, the occupiers have intensified kamikaze drone strikes on the territory of Ukraine. On Thursday, November 16, the occupiers from the south released strike drones, probably Shaheds, over Ukraine. Groups of attack drones were moving in the direction of the Khmelnytskyi region.
Explosions were heard in the Khmelnytskyi region due to the work of air defense. The spokesperson of the Air Force of the Armed Forces of Ukraine Ihnat confirmed that the region was being attacked by Shaheds.
As a result of the downing of one of the drones, debris damaged a truck in the Khmelnytskyi region. The driver received minor injuries. In addition, on the territory of food warehouses, debris damaged roofing, windows of a workshop and a 3-story building, as well as seven oil storage tanks.