Explosions in Khmelnytsky region, air defense activated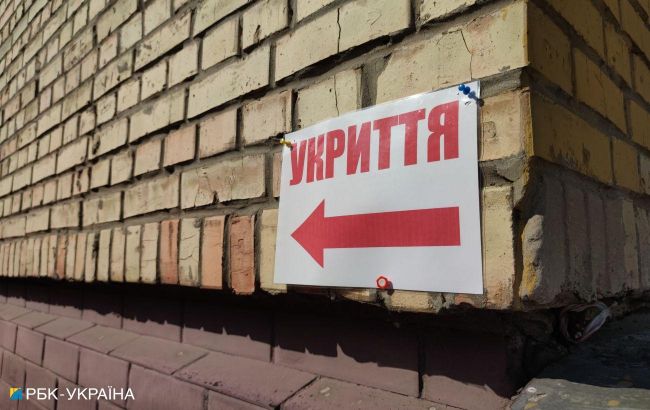 Illustrative photo (Vitalii Nosach, RBC-Ukraine)
Explosions rocked the Khmelnytskyi region in the morning of November 16. Air defense was activated in the region, according to the First Deputy Chief of the Khmelnytskyi Regional Military Administration, Serhii Tiurin.
"Residents of the Khmelnytskyi region could hear explosions. Air defense forces are in operation. Stay in shelters until the air raid alarm is over," the statement said.
An air alarm was declared in the Khmelnytskyi region at 6:38 AM. The Armed Forces of Ukraine warned of missile danger in the Khmelnytskyi and Chernivtsi regions. According to military sources, a group of combat drones was moving towards these regions, and residents of Starokostiantyniv were urged to stay in shelters.
At 8:10 AM, air alarms were declared in the capital, Kyiv, as well as in the Kyiv, Chernihiv, and Sumy regions. The military reported the threat of ballistic missile use in the northern regions (air alarm was cancelled at 8:21 AM).
Air alarm map as of 8:12
Updated at 8:30
Air alarms were canceled in the Chernivtsi and Vinnytsia regions. The danger remained for the Khmelnytskyi region.
Yurii Ihnat, spokesperson for the Ukrainian Air Force, confirmed that drones were attacking the Khmelnytskyi region.
"The air alarm remains in three central-western regions: Chernivtsi, Khmelnytskyi, Vinnytsia regions. Starokostiantyniv, I want to remind you to stay in shelters because there are still Shaheds in the sky. One or several, but the danger in this area has not been canceled, meaning that the air defense is in operation," he said.
Starokostiantyniv in the Khmelnytskyi region has an airfield. Russian occupiers have repeatedly attempted to attack the aviation base with drones, missiles, and even aeroballistic Kinzhal missiles.
Night shelling of Ukraine
Explosions were heard in the Kharkiv region on the night of November 16. The Ukrainian Air Force declared a missile danger.
According to local authorities, the Chuhuiv district was hit. There were at least seven explosions heard. There is no detailed information on the consequences of the attack yet. However, the authorities report that there are no casualties.