Russian soldiers try to avoid frontline duty with emotional videos: Interception reveals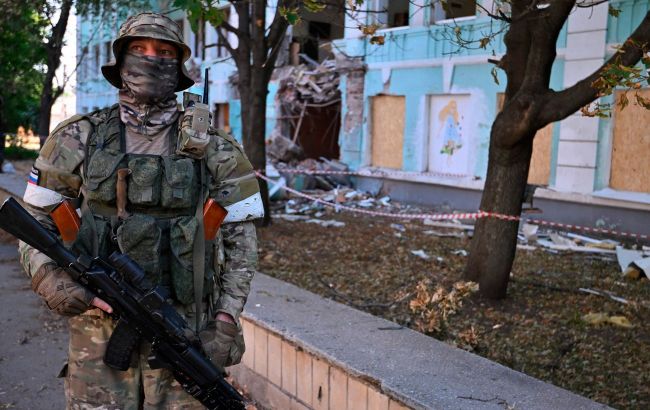 Russians want to avoid the frontline through plaintive videos (Photo: Getty Images)
Panic and dissatisfaction are growing among Russian occupiers. They are unwilling to follow command orders and are recording plaintive videos, according to intercepted communications published by the Defense Intelligence of the Ministry of Defense of Ukraine.
In the intercepted communication, a mother discusses with her son, who is an occupant, how to extract him from the frontline and avoid involvement in offensive actions on the territory of Ukraine.
The woman demands from her son that he convinces his colleagues in service to inform their relatives about the situation at the front and the orders of the command. These colleagues, in turn, then proceeded with this information to the military prosecutor's office.
"And record a video. Stand up, record a video. Record it with a message to be taken down, you don't need the internet. You'll figure out how to send it later. The main thing is to have a video from you, even on your phone," she added in her conversation with her son.
The woman also promised to "pull out" the occupant from the frontline. According to her, the command is giving a hard time to her son after her complaints.
Conscientious Objectors in Russia
The representative of the Defense Intelligence of Ukraine, Andrii Yusov, revealed that the majority of Russian contract soldiers are trying to avoid being sent to the front. However, their complaints about how "everything is bad" do not influence the command's decisions.
Recently, it was discovered that a group of Russian soldiers refused to defend Staromaiorsk, which was recently de-occupied by Ukrainian defenders.
Also, a month ago, the General Staff of the Armed Forces of Ukraine reported about 50 RF soldiers who laid down their weapons in the Zaporizhzhia direction.