Russian contractors eager to avoid frontline deployment, Defense intelligence of Ukraine says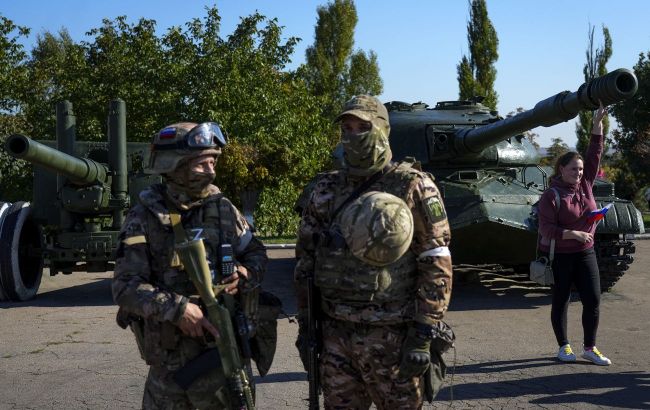 Russian contractors are doing everything possible to avoid being sent to the front lines (Photo: Getty Images)
Russian contractors are trying in various ways to avoid possible deployment to the front lines in Ukraine and participation in assaults, according to the representative of the Defense Intelligence of the Ministry of Defense of Ukraine, Andrii Yusov, on a "24 Channel" broadcast.
"In Russia, even contractors are trying in every possible way to avoid mass deployment to the front lines and direct participation in assault operations. The difference is that they are not being asked about it," said Yusov.
According to him, the complaints of such contractors about everything being bad, commanders being incompetent, and Russian dictator Vladimir Putin leading everyone in the wrong direction have little influence.
"Today's task is to convey this real picture of horror, hopelessness, and despair that Russians witness in the temporarily occupied Ukrainian territories when they come under the actions of Ukrainian Security and Defense Forces, to the residents of the so-called RF. Because Russian propaganda, of course, conceals this reality from them and does not show it," Yusov added.
Conscientious objectors in the ranks of the Russian army
It was reported a month ago by the General Staff of the Ukrainian Armed Forces that around 50 Russian occupiers, who were involved in the fighting on the Zaporizhzhia front, refused to continue fighting due to significant losses.
Furthermore, after our defenders recently managed to liberate Staromayorsk from the occupiers, it became known that a group of Russian soldiers refused to defend the village.