Russian sabotage and reconnaissance group infiltrated into Sumy region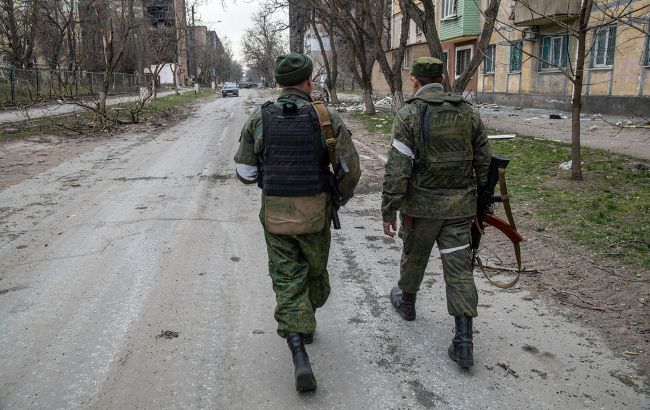 A Russian sabotage and reconnaissance group infiltrated into the Sumy region (photo: Getty Images)
A Russian sabotage and reconnaissance group infiltrated the territory of Ukraine near one of the villages of the Znob-Novhorodska territorial community in the Sumy region. The group of invaders consisted of approximately ten individuals, states Lieutenant General Serhii Naiev, the Commander of the Joint Forces of the Ukrainian Armed Forces, in his Telegram channel.
"Today, on August 12, in the area of responsibility of the Northern Strategic Group of Forces, near one of the villages of the Znob-Novhorodska territorial community, while conducting reconnaissance, military personnel of a separate mechanized brigade detected an enemy sabotage and reconnaissance group," reported Naiev.
According to him, visually and acoustically observing ten armed individuals, Ukrainian servicemen engaged in a firefight. To assist the Ukrainian military, anti-sabotage reserves from the National Guard and border units were dispatched to the scene, with UAV support.
"The intense fire from our defenders forced the enemy to evacuate the wounded and retreat beyond the Ukrainian border," the commander emphasized.
According to Naiev, the withdrawal of the enemy's sabotage and reconnaissance forces was covered by 120mm caliber mortars.
"Thanks to the skillful and timely actions of Ukrainian defenders, another attempt by the enemy to infiltrate our country's territory was thwarted," he concluded.
The situation in border regions
Ukraine has escalated its efforts to fortify its border areas following a significant incident involving the "Wagner" private military company's founder, who fell short by 200 kilometers in his bid to reach Moscow and instead found a haven in Belarusian territory. General Lieutenant Serhii Naiev previously conducted an assessment of Ukrainian defense operations along the northern frontlines spanning the Zhytomyr, Rivne, and Volyn sectors.
In a notable development, a Russian sabotage and reconnaissance group made a bold incursion into the Semenivska community of the Chernihiv region on August 1. This group aimed to breach Ukrainian territory from the Russian side. Subsequently, General Naiev disclosed that Ukrainian Armed Forces successfully neutralized four hostile sabotage and reconnaissance units within the northern theater over the past month.
Meanwhile, in the Sumy region, a precautionary evacuation from the 5-kilometer buffer zone near the Russian border has been initiated. This decision is a response to the escalating frequency of artillery attacks and mounting attempts by Russian sabotage and reconnaissance units to infiltrate Ukrainian territory.