Russian propaganda TV channels blocked in Moldova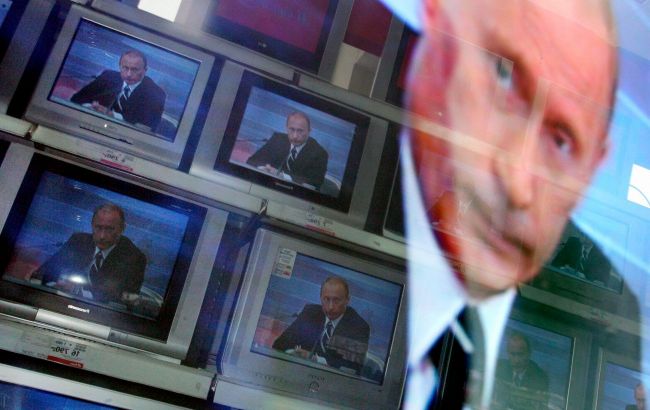 Moldova has blocked access to 22 Russian propaganda TV channels (Photo: Getty Images)
The Information and Security Service has blocked access to the websites of 22 Russian propaganda channels in the country, referring to Moldova's intelligence.
Moldova's Information and Security Service (SIS) has issued an order to block a range of sites that alter the information space in the country. In particular, the director of SIS has approved a list of online content sources "that, under the conditions of a state of emergency, change the content of information disseminated in the public space, originating from the state authorities of a country involved in a military conflict and recognized as an aggressor state."
Among the blocked sites are "Russia 1," "Russia 24," "Channel One," NTV, TVC, "Zvezda," RT, and others. Notably, most of them are directly controlled by the Russian government.
Russian IPSO and propaganda against Ukraine
Recently, the Military Intelligence Directorate noted that Russian political technologists had prepared a new round of disinformation campaigns aimed at the international discrediting of our country and inciting internal political discord.
According to Vadym Skibitskyi, a representative of the Military Intelligence Directorate, at this stage, Russia has targeted its propaganda to attempt to undermine the internal unity of Ukrainian society and trust between Ukraine and its allies.
In mid-August, the Center for Strategic Communications and Information Security announced that Russians had launched another IPSO (information and psychological operation )on social networks to stir up hatred towards residents of the Lviv region.
In addition, information is circulating online that former U.S. President Richard Nixon predicted an American war in Ukraine. However, this is fake news.
Furthermore, Russia has resorted to another information-psychological operation against Ukraine, spreading messages about the supposed "ruined energy infrastructure."