Russian plane in Syria 'came dangerously close' to US UAV - White House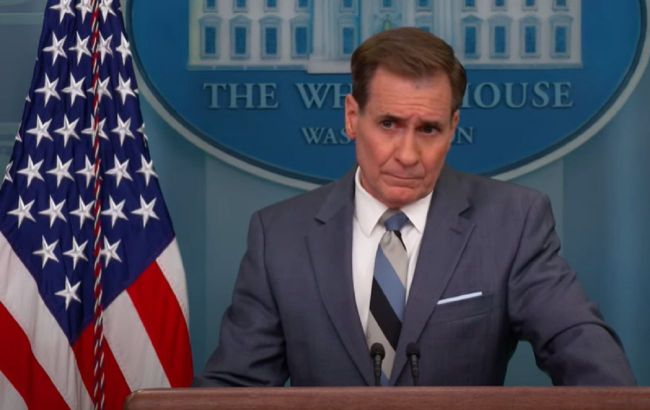 White House spokesman John Kirby (screenshot youtube.com)
In a recent incident over Syrian airspace, a Russian military fighter jet executed a maneuver dangerously close to an American unmanned aerial vehicle which was conducting operations against the terrorist group ISIS, as reported by John Kirby, the coordinator for strategic communications at the United States National Security Council, during a press briefing at the White House.
"We've seen the early reports of a second Russian fighter aircraft this week flying dangerously close to our drone on a defeat ISIS mission," said the official.
Kirby responded to journalists' questions about the recent Syria incident, where a Russian Air Force aircraft damaged a U.S. UAV, and how the U.S. classifies such an event. He said that Russia's proximity to American UAVs and the installation of missile systems in their vicinity during routine missions against ISIS "indeed violates established protocols and international norms."
"We remain focused on the mission to defeat ISIS, as evidenced by our recent strike against an ISIS leader in Syria this month. And so, we are certainly aware of the initial reports. Don't have anything further to share on that piece," Kirby added.
Russian attack on the American UAV
On July 23, a Russian fighter jet fired warning missiles at the drone in Syrian airspace. The drone operator managed to keep the UAV in the air and return it to base.
A video of the fighter jet's attack on the drone was up on social media, showing the Russians conducting surveillance on the MQ-9 Reaper before potentially refueling it and subsequently launching warning missiles.
Additionally, on July 18, a Russian Su-35 fighter jet intercepted an American MC-12 reconnaissance aircraft in Syrian airspace. These incidents have heightened tensions between Russia and the United States in the region.