Russian National Guard to recruit former detainees from Wagner PMC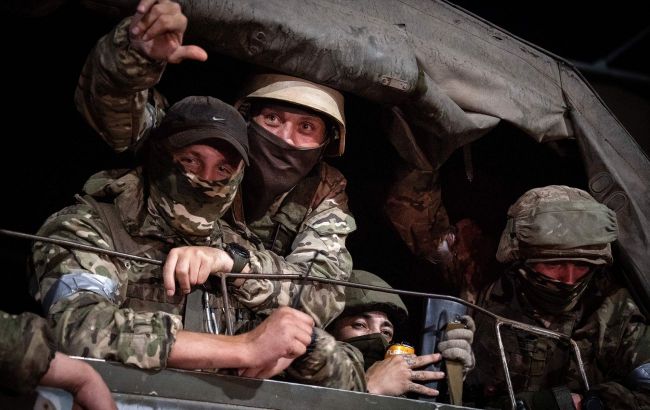 Former prisoners from the "Wagner" group are being recruited into the Russian National Guard (Rosgvardia) (photo: GettyImages)
Rosgvardia is recruiting former prisoners who served in the Wagner Private Military Company (PMC) to bring the remnants of mercenaries under its control and strengthen its role as an internal security force, according to the Institute for the Study of War (ISW) and the Russian edition iStories.
The edition reports that relatives of the former detainees claim that some of them were invited to serve in the Russian National Guard (Rosgvardia) after undergoing a series of tests and assessments. In addition, they need to provide documents for an official pardon and sign contracts with the "Wagner" group. It is noted that not all applicants were able to pass the screening.
However, former detainees are recruited exclusively for "non-leadership positions, not even in the middle officer ranks." One of the Rosgvardia servicemen mentioned that his unit sent former "Wagner" members to guard objects in the occupied territories of Ukraine.
"The Rosgvardia may be recruiting previously imprisoned former Wagner Group fighters, likely to further subsume Wagner remnants while bolstering Russia's domestic security apparatus," ISW writes.
"Wagner militants" in Belarus
After the failed uprising led by the leader of the Wagner Private Military Company (PMC), Yevgeny Prigozhin, some of his fighters were sent to Belarus. Poland and Lithuania expressed concerns that these mercenaries might engage in provocations along the borders of NATO countries.
More recently, a plane carrying Prigozhin crashed in Russia, and the Russian Investigative Committee confirmed his death. However, according to the self-proclaimed Belarusian dictator Alexander Lukashenko, the mercenaries will remain in Belarus, where they were offered the opportunity to join the local PMC "GardService."
It has since been reported that the Russian political leadership intends to send a larger portion of Wagner PMC mercenaries to Africa by mid-September.