Russian Gazprom to increase gas discount for China to 50% despite losses - Reuters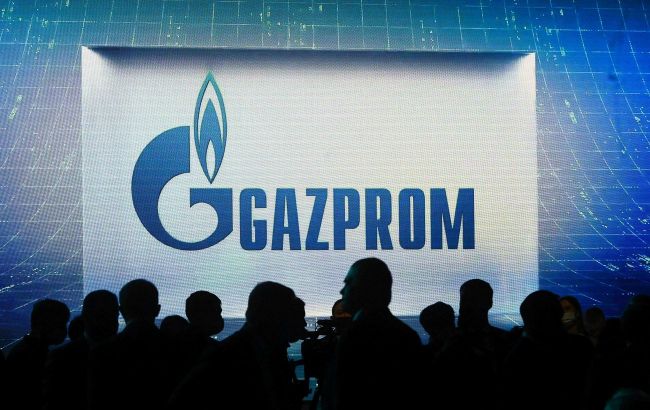 Russian Gazprom (Getty Images)
The price of Russian pipeline gas for China will steadily decrease in the coming years, despite the losses Gazprom - a Russian state gas company - faced, according to Reuters.
The price for the Russian pipeline gas for China is expected to be steadily declining in the next few years, and is seen much lower than Moscow is selling to Europe.
"Oil exports from Russia are also seen declining next year, according to the forecast of Russia's socio-economic development forecast until 2026, while the price of Russian oil is seen rising in 2024," the media says.
What will be the gas price for China
The price of Russian pipeline gas has not been made public by the government or Gazprom since the start of supplies in 2019, while analysts have long suspected that it was much lower than the one Russia sells at to Europe.
According to a Russian government document, seen by Reuters, the Russian pipeline gas price for Türkiye and Europe -- which have seen a drastic decline in imports of commodities from Russia due to Moscow's actions in Ukraine -- is expected to decline this year to $501.6 per 1,000 cubic meters and $481.7 in 2024 from $983.8 in 2022.
For China, it stands at $297.3 and $271.6 in 2023 and 2024 respectively.
Decline in Russian oil exports
Russian crude oil exports are also seen declining this year to 247 million tons (4.96 million barrels per day) from 248.2 million tons in 2022.
It is expected to fall further to 240 million tons next year before recovering back to 247 million tons in 2025.
"The document showed that the exporting price of Russian oil is seen at $71.3 per barrel comparing to $79.6 in 2022 and $63.4 expected this year, above the price cap of $60 imposed by the West," the statement says.
Losses of Gazprom
In July, it was reported that low gas prices would lead to a reduction in Gazprom revenues from sales to Europe. This could further worsen Russia's budget deficit.
Russia's revenues from oil and gas fell by more than a quarter in the previous month due to lower oil prices and gas supply restrictions to Europe.
Cash reserves in the accounts of Russian Gazprom decreased threefold in one and a half years. In the first half of 2023, they were falling at a rate of 16 billion rubles ($125.6 million) per day.