Russian Gazprom becomes three times poorer over decreased supplies to Europe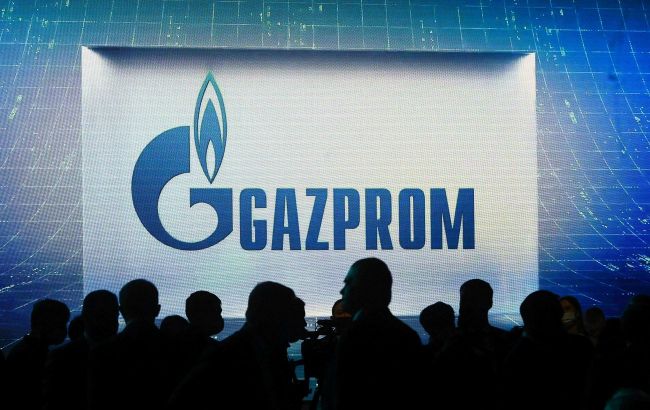 Gazprom (Getty Images)
The cash reserves held in the accounts of the Russian state-owned gas company, Gazprom, have shrunk threefold in the last eighteen months. During the first half of 2023, they were diminishing at a daily rate of 16 billion rubles ($125.6 million), according to The Moscow Times.
What was before
Before the war started, Gazprom had a cash cushion of 2.013 trillion rubles ($18 billion). This amount could be compared to the foreign exchange reserves in countries like Argentina, Morocco, or Egypt.
By the end of 2022, these reserves had dwindled to 1.157 trillion rubles ($9 billion), and by June 30, 2023, they had further decreased to just 683 billion rubles ($5.3 billion).
How the situation altered after reduced deliveries to the EU
"By cutting off gas to most European customers and reducing production by a quarter compared to pre-war levels, Gazprom lost 40% of its earnings," the article states.
The company also reported a more than 8-fold decrease in net profit attributable to shareholders.
How the losses will affect the company's functions
The media notes that now paying for gasification programs and the construction of new pipelines has become almost impossible. The company's operating cash flow only covered half of its capital expenditures.
Additionally, Gazprom's net cash flow (the difference between inflows and outflows) has turned negative, at minus 507 billion rubles ($3.9 billion).
The condition of the Russian economy
In July, it was reported that low gas prices would lead to a decrease in Gazprom's income from sales to Europe. This could further exacerbate Russia's budget deficit.
Russia's oil and gas revenues decreased by more than a quarter in the previous month due to falling oil prices and restrictions on gas supplies to Europe.
Recently, Bloomberg reported that the Russian economy could return to its pre-war level as early as next year, as it adapts to the impact of international sanctions.