Russia's military economy is recovering from sanctions hit - Bloomberg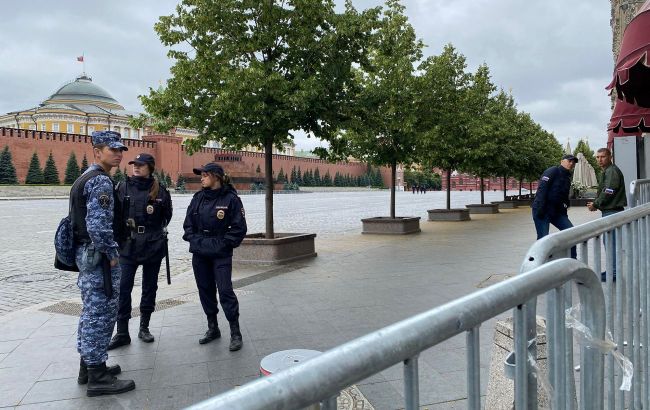 Russia's economy is growing despite sanctions (Photo: Getty Images)
Russian economy could return to its pre-war level as early as next year as it adapts to the impact of international sanctions. However, according to Bloomberg, the Kremlin's effort to expand its army recruitment may jeopardize this goal.
The economy grew by about 4.6% in the second quarter and 1.5% in the first half, according to Prime Minister Mikhail Mishustin.
These GDP (Gross Domestic Product) figures indicate that Russia's economy has grown for four consecutive quarters after plummeting over 4% a year ago, defying predictions of a prolonged downturn due to the sanctions imposed in response to the invasion of Ukraine in February 2022. Increased defense spending has led to industrial production growth, while consumer demand is rising against increased social support spending and higher wages.
The escalating labor shortage presents challenges for Russia as the Kremlin aims to recruit more volunteers for President Vladimir Putin's 18-month-long invasion of Ukraine.
Last week, Putin signed a law raising the draft age from January 27 to 30 and banning men from leaving the country after receiving an electronic call-up notice. These measures could enable "targeted mobilization," accelerating short-term growth by mitigating labor shortages and allowing the economy to reach pre-war levels by mid-to-late 2024, shortly after the planned presidential elections.
Ruble decline
However, the ruble is approaching 100 rubles per dollar after weakening nearly 25% since the beginning of the year. Central Bank Governor Elvira Nabiullina largely attributes this to worsening external trade conditions.
While import flows remain stable, Russia's export revenues have been steadily declining due to restrictions on energy resource sales, including price caps on oil imposed by the "Group of Seven" countries, resulting in a consistent drop in export income, with the positive current account balance hitting its lowest level in two years.
The economy could return to pre-war levels by mid-next year, according to Natalia Lavrova, Chief Economist of the BCS Financial Group, forecasting a 2% growth in 2023.
The Central Bank of Russia recently raised its annual growth forecast to 1.5-2.5% for 2023, noting that production volumes in most sectors oriented towards domestic demand have either reached or exceeded pre-war levels. A 0.5-2.5% growth is projected for the next year and 1-2% in 2025.
Policymakers warn that the "possibility of expanding production in the Russian economy is increasingly constrained by labor market conditions," contributing to rising inflation risks alongside sanctions and escalating war-related state expenditures.
Recall that Russia's revenues from oil exports increased in July 2023 as its oil surpassed the price cap set by the "Group of Seven" countries.
According to IEA data, Russia benefitted from higher global prices and reduced discounts on oil and petroleum products. Moscow earned $15.3 billion from its oil and fuel exports in July, nearly 20% more than the previous month.