Russian forces shell two cities of Donetsk region: Fatalities and casualties reported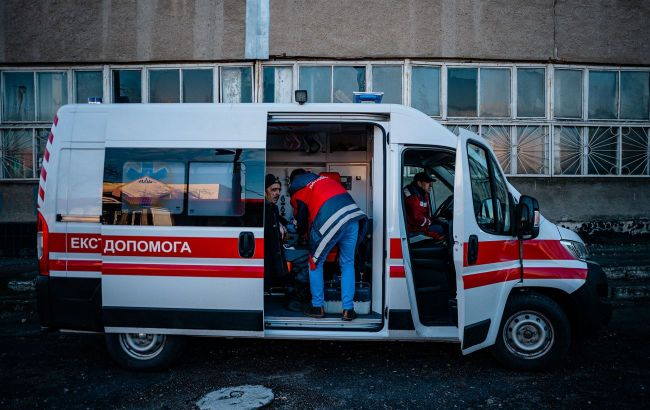 Illustrative photo (Photo: Getty Images)
Russian troops today, on September 28th, shelled Krasnogorivka and Kostiantynivka in the Donetsk region. Two people were killed as a result of the enemy's attack, according to the Donetsk Regional Prosecutor's Office.
Shelling of Krasnogorivka
At 12:00, the occupiers reportedly fired on the city of Krasnogorivka, possibly using 152mm artillery.
Two men aged 47 and 54 were killed by enemy shells. Two women aged 45 and 61, as well as a 60-year-old man, sustained explosive mine injuries.
Photo: Consequence of attack (facebook.com/don.gp.gov.ua)
Airstrike on Kostiantynivka
"Within an hour, the Russian army carried out 2 airstrikes on Kostiantynivka, presumably using precision-guided weapon KAB-100," according to the report.
It is noted that as a result of the explosions, three men aged 37 to 60 suffered injuries, including fractures and shrapnel wounds. All the casualties were on the street at the time of the shelling.
In addition, a commercial establishment, multi-story residential buildings, private homes, and an educational institution were damaged.
Investigation of the shelling
Currently, pre-trial investigations have been initiated into criminal proceedings regarding violations of the laws and customs of war.
Prosecutors are taking all necessary and proper measures to document war crimes committed by the Russian Federation against the peaceful population of the Donetsk region.
Russian attacks on the Donetsk region
Settlements in the Donetsk region are under daily shelling from Russian occupiers. Both frontline cities and villages in the region suffer, as well as those in the relative rear.
Yesterday, Russians attacked the northern Donetsk region using tanks and aerial bombs. One person was killed, and there were casualties due to enemy shelling.
Recently, the Russian military also shelled a private house in the town of Pivnichne. A family with children was affected as a result of the enemy's attack.