Russian forces deploy air defense and radar systems at airfield near Sevastopol, Crimea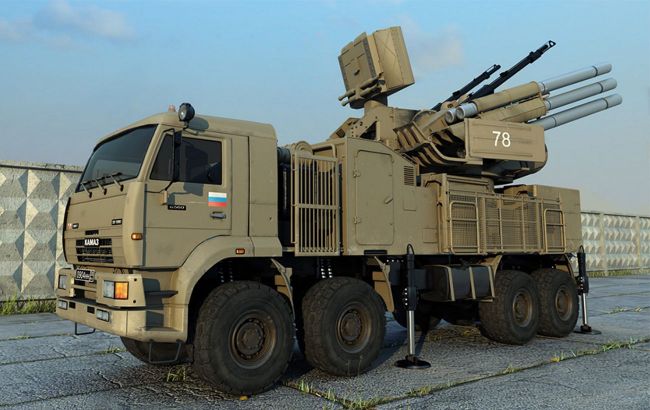 At the airfield near Sevastopol, Russians have deployed air defense systems and radar systems (Photo: oruzhie info)
The Russians have placed air defense systems and radar stations at the Belbek airfield near the occupied Sevastopol, as evidenced by satellite images, according to the Telegram channel Crimean Wind.
OSINT analysts from Radio & Nukes have provided satellite images showing the transformation of Belbek airfield by the occupiers into their military base. Experts have identified the following at the airbase:
Two long-range radar systems 5Zh6U NEBO-U for airborne early warning;
Radar systems of the S-300/400 or autonomous type 96L6;
Radar approach system RSP-27, which is used to assist aircraft during landings, not for air defense;
Short-range air defense complex Pantsir-S2.
They also presented a coverage zone chart of the radars at Belbek airfield. However, this chart is not yet accurate as it does not take into account the specific characteristics of each radar station.
The situation in Crimea
Russian occupiers use the occupied Crimea for their military purposes. They transfer weapons and live forces to the front lines across the peninsula.
Recently, it has become more dangerous for the occupiers in Crimea. Defense forces have been targeting military bases, depots, airfields, and even bays where enemy ships are stationed. An example is the attack by the Armed Forces of Ukraine on the headquarters of the Russian Black Sea Fleet in Sevastopol.
According to sources from RBC-Ukraine, the Security Service of Ukraine (SSU) and the Ukrainian Navy attacked an enemy cruise missile carrier Buyan and the ship Pavel Derzhavin in Crimea using drones called Sea Baby with experimental weaponry.