Russian drones fell in Romania - Ukraine says it has evidence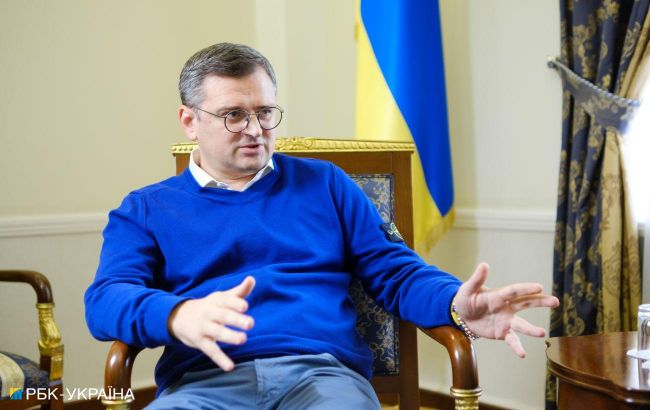 Minister of Foreign Affairs of Ukraine Dmytro Kuleba (Vitalii Nosach, RBC-Ukraine)
Ukraine has photographic evidence that Russian drones fell on Romanian territory, according to Minister of Foreign Affairs of Ukraine Dmytro Kuleba, Reuters reports.
"We have photographic evidence. We are ready to share them, but the final conclusions will be made by the Romanian authorities, who should not only draw conclusions but also say what they will do about it. Drawing conclusions is easier than dealing with them later. That's why such a reaction," he stated.
The minister reminded that the drones of the aggressor country falling on the territory of Romania, a NATO state, happened during another attack on Ukrainian port infrastructure on the Danube River.
Minister of Foreign Affairs of Romania, Luminița Odobescu, denied that Russian drones fell on her country's territory.
"We have seen that Russia cynically continues to attack civilian infrastructure, preventing Ukraine from exporting grain. Of course, there is a risk of extraordinary events or incidents, but so far, this has not happened," she stated.
Background
Overnight, on September 4, Russian occupiers once again attempted to strike Ukraine using Shahed kamikaze drones. Their target was the Odesa region.
Later, the Ukrainian Ministry of Foreign Affairs made a statement that during the Russian attack, the drones fell and exploded on Romanian territory.
The Ministry of Defense of Romania has already refuted this information.