Russian Black Sea Fleet partially deprived of blocking ports - UK intelligence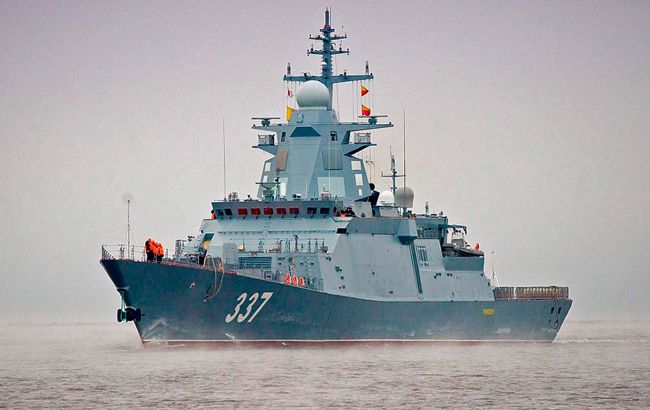 Illustrative photo (Getty Images)
Over the past weeks, the Russian Black Sea Fleet (BSF) has faced a series of significant attacks, with the culmination being strikes on its headquarters on September 20 and 22, 2023. These attacks have proven to be more devastating and coordinated than any previous engagements during the ongoing war, according to the Ministry of Defense of the United Kingdom.
As reported in the summary, the physical damage to the BSF is almost certainly severe but localised. The fleet almost certainly remains capable of fulfilling its core wartime missions of cruise missile strikes and local security patrols.
According to British intelligence, it is quite likely that the Russian BSF's ability to continue wider regional security patrols and enforce its de facto blockade of Ukrainian ports will be diminished. It also likely has a degraded ability to defend its assets in port and to conduct routine maintenance.
"A dynamic, deep strike battle is underway in the Black Sea. This is likely forcing Russia into a reactive posture whilst demonstrating that Ukraine's military can undermine the Kremlin's symbolic and strategic power projection from its warm water port in occupied Sevastopol," says the Ministry of Defense of the United Kingdom.
Occupiers in Crimea under attacks
A missile attack on the headquarters of the Russian Black Sea Fleet was launched on September 22, reportedly with the use of Storm Shadow missiles.
According to Ukrainian Special Forces, 34 officers were killed in the attack, including Vice Admiral Viktor Sokolov, the commander of the Russian Black Sea Fleet.
Prior to that, on September 13, a missile strike was executed in the bay near the temporarily occupied Sevastopol. The attack resulted in damage to a submarine and the landing ship "Minsk." This marked the third significant landing ship damaged during Russia's full-scale invasion, as well as the first submarine.