Russian ammunition depot explodes near occupied Sevastopol - Ukrainian Defense Intelligence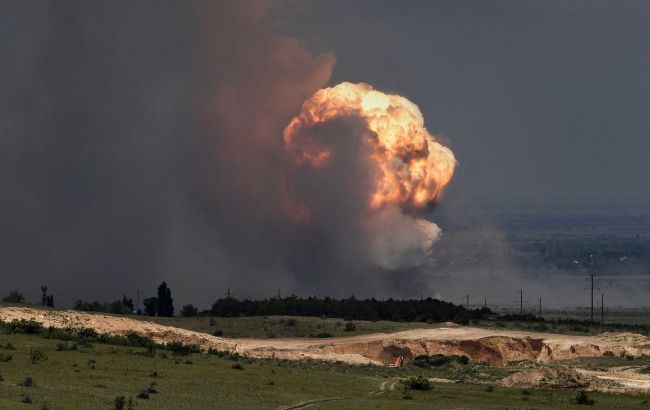 In Kozacha ('Cossack') bay , the storage of occupiers' ammunition exploded (Photo: Getty Images).
A storage of ammunition belonging to the invaders exploded in Kozacha ('Cossack') bay near the occupied Sevastopol. This happened on the evening of July 28, according to Defense Intelligence of the Ministry of Defense of Ukraine, on Telegram.
According to intelligence reports, around 10:00 PM yesterday, there was a loud incident in Kozacha ('Cossack') bay. Witnesses heard two explosions and subsequent detonation sounds of ammunition. Several ambulances and police vehicles were dispatched to the scene.
The Defense Intelligence of Ukraine (GUR) reports that the 810th Separate Marine Brigade of the occupiers is stationed in the area of Kozacha ('Cossack') bay.
The incident was said to be the result of a sabotage operation at the "temporary storage" of the Russian occupiers' ammunition, according to the report.
Explosions in Crimea
On the morning of July 24, explosions were reported at a military airfield and ammunition depot in the town of Vesele. Russia claimed it was a supposed "drone attack."
The occupation authorities in Crimea also announced the evacuation of residents within a 5 km radius of the explosions in the Dzhankoy district. Partisans reported that a shipment of "Onyx" missiles in Crimea might have been destroyed.