Russia unable to break Ukraine's defense, so exhausting it with drone strikes, Estonian General Staff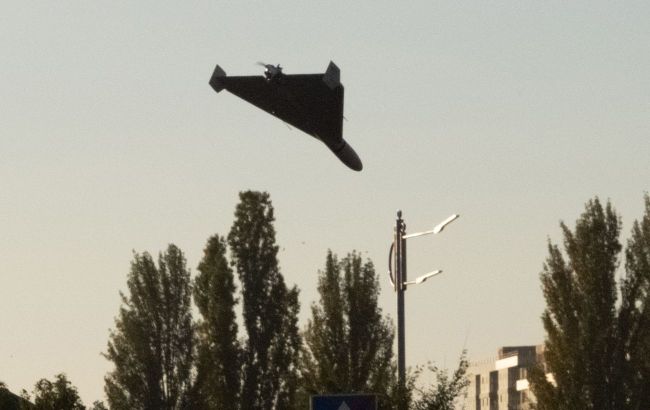 Illustrative photo (Getty Images)
The Armed Forces of the Russian Federation appear to face challenges in making a decisive breakthrough into Ukrainian positions, leading them to resort to attempting economic attrition through drone strikes, considers Colonel Mart Vendla of the Estonian General Staff.
Vendla stated that Russian forces focused their attacks primarily on the Kupiansk and Svatove-Kremlivske sectors, as well as in the areas surrounding Bakhmut, Avdiivka, and Donetsk.
He clarified that the Russian efforts have achieved minimal success.
"Russian armed forces are unlikely to achieve a decisive breakthrough in Ukrainian positions shortly," remarked the Colonel.
Ukraine targeted by rockets and drones
A representative from the Estonian General Staff clarified that Russia's strategy involves weakening the Ukrainian economy through rocket and drone strikes.
Advancement by the Ukrainian Armed Forces
The Estonian military representative disclosed that Ukraine has seen limited successes in the vicinity of Bakhmut, near Orikhiv, and Velyka Novosilka.
"However, there are no precise reports of breaching the first line of defense. Ukraine continues to target key logistics points of Russia's rear support to curtail the supply of Russian forces to the frontlines," said Vendla.
As an example, he cited the attack on Chonhar Bridge on July 29 and also noted that repairs are still underway on the Crimean Bridge.
Frontline situation
According to data from the Institute for the Study of War (ISW), the Ukrainian Armed Forces are attempting to breach Russian defenses around the outskirts of Bakhmut, while intensifying pressure on Klyshchyivka. Simultaneously, the Ukrainian Defense Forces are making headway in the western part of the Zaporizhzhia region.
In the past day, Russian forces attempted offensives near Maryinka, as well as to the north and southeast of Avdiivka, yet did not achieve significant progress. Meanwhile, the Ukrainian Armed Forces continue to advance along the Melitopol and Berdyansk sectors of the front and consolidate positions at attained lines of defense.