Russia suffers around 4,000 military casualties during Avdiivka offensive: Ukrainian MoD reports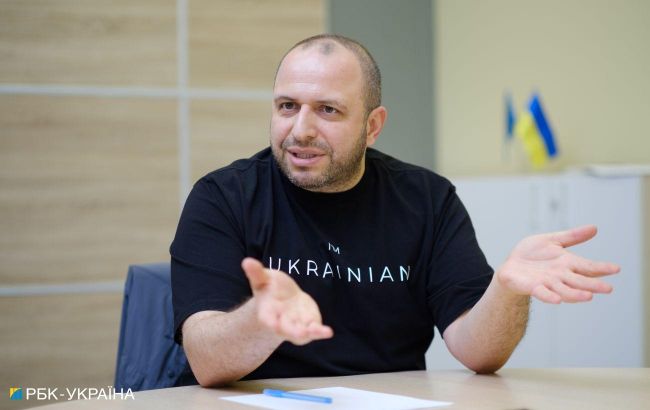 Rustem Umerov, Minister of Defense of Ukraine (Photo: Vitalii Nosach, RBC-Ukraine)
As of today, October 28, Russian terrorists have lost approximately 4,000 personnel during the offensive on Avdiivka in the Donetsk region, according to the press service of the Ministry of Defense of Ukraine.
During telephone negotiations between the Minister of Defense of Ukraine, Rustem Umerov, and the head of the Pentagon, Lloyd Austin, the Ukrainian minister shared current battlefield information with his American counterpart.
"Reported enemy losses in the Avdiivka area as of this moment - approximately 4,000 soldiers," noted Umerov.
What else was discussed
The Minister of Defense of Ukraine thanked the head of the Pentagon for continuing effective cooperation and the supply of artillery ammunition to Ukraine.
As reported by the Pentagon's press service, the parties also discussed the future meeting in the Ramstein format.
"Further supplies of ATACMS will allow more effective strikes on the enemy's military infrastructure and command centers deep behind enemy lines in the occupied Ukrainian territories," according to the Ukrainian Ministry of Defense's press service.
Russian advance on Avdiivka
Russian terrorists significantly intensified their offensive on Avdiivka about two weeks ago. The enemy shelled the city and adjacent settlements. The head of the Avdiivka Military Civil Administration noted that this offensive was the largest since 2014. The occupiers predominantly use infantry for assaults, rather than heavy equipment. However, Ukrainian forces are repelling the enemy's attacks.