Russia strikes Ukrainian ports 118 times following 'grain deal' exit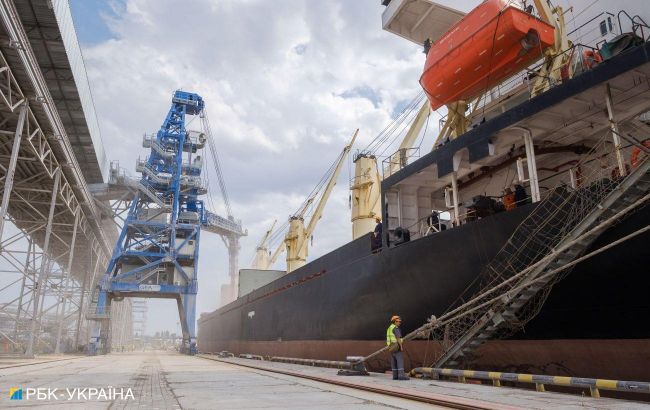 Russia has struck Ukrainian ports 118 times since July 17th (Photo: Vitalii Nosach, RBC-Ukraine)
After the rupture of the "grain deal," Russia has struck Ukrainian ports more than a hundred times. Part of the port infrastructure has been destroyed, according to the statement from Ukraine's Minister for Community, Territories, and Infrastructure Development, Oleksandr Kubrakov, in a comment to Reuters.
As Kubrakov points out, Russia has struck Ukrainian ports 118 times. This has occurred since the exit from the "grain deal" on July 17th.
According to him, as a result of these attacks, approximately one-third of Ukraine's port infrastructure has been destroyed or damaged.
It is also noted that Romania plans to double the monthly volume of grain that Ukraine can transit through the port of Constanta in the coming months, up to 4 million tons.
Kubrakov hopes that this will help cover at least 50% of Ukraine's exports.
Grain issues
In May 2023, the European Union allowed five countries (Poland, Hungary, Romania, Bulgaria, and Slovakia) to impose a ban on the sale of Ukrainian wheat, corn, rapeseed, and sunflower seeds in their domestic markets.
Prime Minister Denis Shmyhal stated that Ukraine would turn to the World Trade Organization's arbitration because Poland decided to extend the ban on grain imports.
Yesterday, the EU lifted restrictions on the import of Ukrainian grain, but Poland, Hungary, and Slovakia introduced bans at the national level.