Russia sets up barrier zone on Ukraine border, but 35-40% of Kyiv-made drones reach their targets - The Economist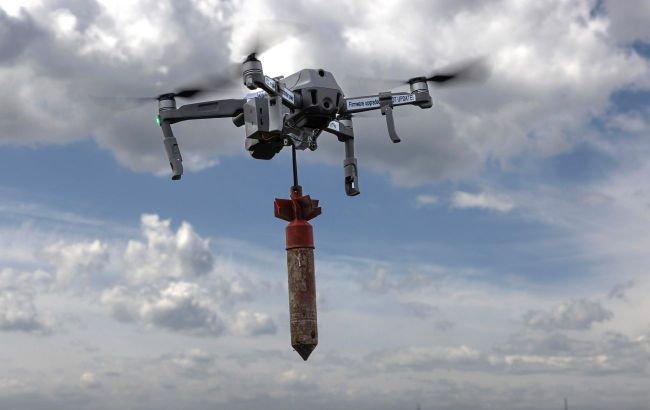 Russia sets up barrier zone on Ukraine border, but 35-40% of Kyiv-made drones reach their targets (Getty Images)
Russians have developed a continuous strip of electronic warfare systems 60 kilometers wide on the border with Ukraine. However, 35-40% of Ukrainian drones reach their targets, according to The Economist.
Russia's extensive air defense and electronic warfare capacity means that any Ukrainian attack requires meticulous planning. However, Ukraine has developed algorithms that appear to work.
Operators launch in the early morning (when defenders' concentration might be lapsing) and use an order of attack designed to keep air defenses busy.
The Economist reports that Ukrainians gather intelligence (often from Western partners) about radars, electronic warfare and air-defense assets.
Russia cannot lock down the entirety of its vast territory.
"If you can scuttle past 60km of jamming stations on the border, you are in the Russian hinterlands and it's game on," says a source of the media.
About 35-40% of drones make it through to the general vicinity of the target.
As the media reports, the drone campaign is being stepped up now for a number of reasons. The headline-making strikes on Moscow are intended to have a psychological impact, bringing ordinary Russians closer to the reality of war. But Ukrainian military insiders say most of their operations directly support the three-month-old counter-offensive.
Drones target fuel depots, logistics, ammunition dumps, and delivery routes. Operations can be carried out at the request of brigade commanders who may know the location of certain Russian military objects but cannot reach them.
For such attacks, Ukraine can use several types of kamikaze drones, including the Morok ("dark spirit") model, which, as reported, can fly hundreds of kilometers into Russian territory.
Attacks on Russia
Lately, there have been more explosions and fires on Russian territory, and Russians have started complaining about "attacks."
It was noisy in Kursk last night. Local residents also claimed to have heard automatic gunfire. Sources from RBC-Ukraine in the SBU (Ukrainian Security Service) said that the explosions were caused by an attack on a military airfield.
On the night of August 23, unknown drones attacked Moscow and the Moscow region. Later, it became known that all airports were closed.