Russia sentenced Ukrainian Mariupol defender to 19 years in prison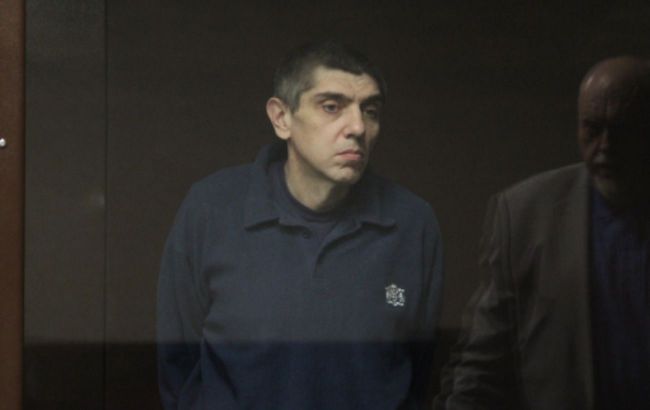 Photo: Ukrainian military officer Anton Cherednyk (Russian media)
In Rostov-on-Don, the court sentenced Ukrainian prisoner of war Anton Cherednyk to 19 years in a high-security prison. He was captured by the Russians in the spring of 2022 during their occupation of Mariupol, RFE/RL reports.
The court sentenced the former Ukrainian soldier to a longer term than the prosecutor's office proposed. Initially, it was about 17 years in the colony.
The court's decision has not yet entered into force, the defense intends to appeal it.
Currently, Cherednyk remains in the detention center in Rostov-on-Don, independent lawyers do not have access to him. The interests of the Ukrainian prisoner are represented by an appointed lawyer.
As you know, Cherednyk served in the Marines of the Ukrainian Armed Forces and was captured by the Russians during the battles for Mariupol in the spring of 2022.
In Russia, he was accused of killing a civilian in Mariupol and attempting to seize power in the self-proclaimed "Donetsk People's Republic".
Trials of Ukrainian prisoners of war
In September in Rostov-on-Don, a trial was held over 24 defenders of Mariupol from the Azov regiment. They want to sentence them to life imprisonment for the defense of Mariupol.
The Russians accuse the fighters of the so-called "forcible seizure of power" and "participation in a terrorist organization."
Prisoners from Azovstal
After the heroic battles for Mariupol, more than 2,500 Ukrainian soldiers were captured by the Russians last year, who held positions from the Azovstal plant until the last.
However, they received an order to leave and stop the defense. After that, when the fighters were captured by the Russians, Ukraine was engaged in the liberation of our defenders. Some of them have already been released. In particular, 5 Ukrainian commanders are in Turkey by agreement. Also, part of the Ukrainian servicemen returned home.
The Russians previously wanted to hold a trial over the captured defenders of Azovstal in the occupied Mariupol. This was reported by the Main Directorate of Intelligence of the Ministry of Defense last summer.