Russia sends reconnaissance cadets to Ukraine border to organize sabotage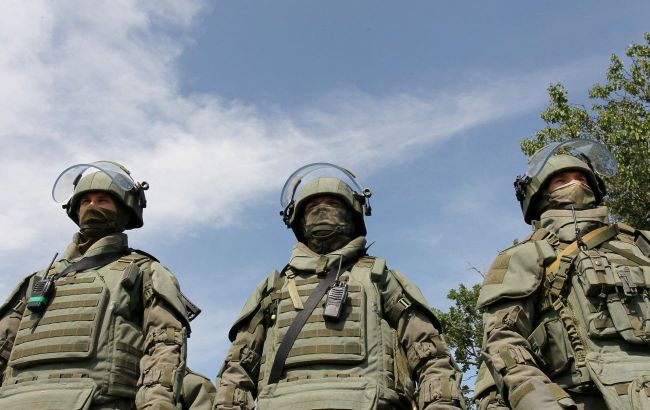 Russia sends reconnaissance cadets to Ukraine border to organize sabotage (Getty Images)
The "youthful" reinforcement of Russian intelligence and special units will be "tested" in committing acts of violence against the civilian population of Ukraine, according to the report.
What is known about this situation
According to the local underground, in the Kursk and Bryansk regions, units from various units of Special Forces and reconnaissance are arriving at the border with Ukraine.
"The nature of the actions of the newly arrived groups indicates that these are mostly training companies that practice training tasks and pass exams in the border areas of Sumy and Chernihiv regions," the statement reads.
Russians have deployed Special Forces to the Ukraine border
Also, the day before, the training company of the 607th Special Purpose Center of the Rosgvardia (Zheleznovodsk) arrived in the Glushkovo area of the Russian Armed Forces.
The corresponding center was formed in 2018 by merging the 17th Special Forces Detachment "Avangard" (former "Edelweiss") and the 242nd Separate Reconnaissance Battalion (Zelenokumsk).
The situation in the Bryansk and Kursk regions
The Bryansk region is a Russian region bordering the Sumy and Chernihiv regions of Ukraine. The Russian side often stages provocations on the border with Ukraine.
At the end of May, according to the Russian point of view, a series of "alarming events" supposedly took place in the Bryansk region. A drone supposedly "attacked" a Russian Ministry of Defense vehicle, and the so-called "Ukrainian sabotage and reconnaissance group" allegedly attempted to make a breakthrough.
It was also reported that Russian forces were preparing a provocation at the Kursk Nuclear Power Plant and had already developed an evacuation plan for the population in case of radioactive contamination.