Russia's use of nuclear weapons against Ukraine to be considered an attack on NATO - US Senator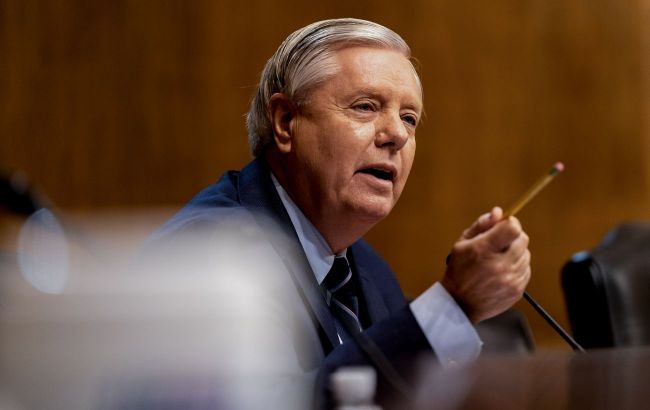 US Senator from the Republican Party Lindsey Graham (Getty Images)
In a recent statement on Twitter, Senator Lindsey Graham, a member of the Republican Party, said that if Russia were to use nuclear weapons against Ukraine, it would be seen as an attack directly on NATO.
"To my Russian friends who talk about using nuclear weapons in Ukraine: You need to understand that would be an attack on NATO itself, given Ukraine's proximity to NATO territory," Graham wrote.
He urged Russia "to sober up, realize that your barbaric invasion of Ukraine is not working, withdraw and save many young Russians from a pointless death".
Medvedev's threats
Meanwhile, on July 31, Dmitry Medvedev, the Deputy Chairman of the Russian Security Council, has once again issued threats directed at Western countries. Medvedev warned that if Ukraine's counteroffensive proves successful, Russia may resort to employing nuclear weapons.
At the same time, an associate of dictator Vladimir Putin said that "Russian soldiers are preventing a global nuclear fire from breaking out".
However, these threats have been met with criticism and condemnation from the United States. The White House has dismissed Medvedev's remarks as both irrational and irresponsible rhetoric, emphasizing the need for dialogue and de-escalation in the ongoing crisis.
Medvedev has previously made threats against Ukrainian President Volodymyr Zelenskyy, saying he'd kill him. But all those threats were met with ridicule by the Ukrainian leader's office.