U.S. on Russian threats to use nuclear weapons in Ukraine: 'Reckless and irresponsible'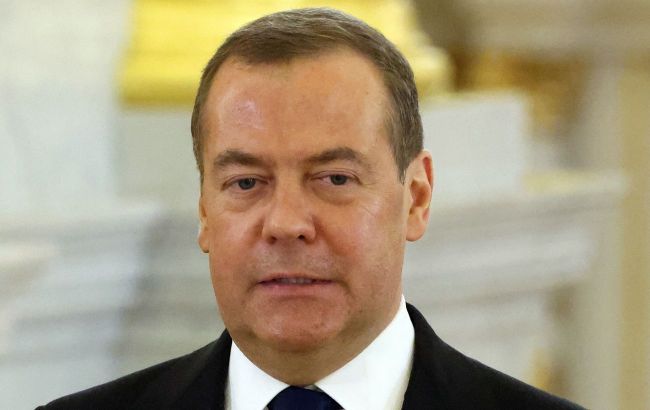 Russian Security Council Deputy Chairman Dmitry Medvedev (Getty Images)
Nuclear threats by the Russian Security Council Deputy Chairman Dmitry Medvedev are condemned by the United States as reckless and irresponsible rhetoric, according to the US National Security Council representative at the White House, CNN reports.
According to the media, the US has not seen any indications Russia is preparing to turn to nuclear weapons so far.
"The use of nuclear weapons in Ukraine — or anywhere — would be disastrous for the world and would have severe consequences for Russia," the source said.
The US is closely monitoring the situation but currently sees no reason to adjust the country's nuclear position.
What did Medvedev say
Russia is threatening the world to use nuclear weapons since the start of its full-scale invasion of Ukraine. But as for now, the US doesn't see evidence that Russia is currently preparing to use nuclear weapons in Ukraine.
Yesterday, Medvedev once again threatened the West states. He claimed that if Ukraine's Armed Forces counteroffensive was a success, Russia would be forced to use nuclear weapons. However, he added that "Russian soldiers would prevent a global nuclear fire."
Medvedev had previously made threats to assassinate Ukrainian President Volodymyr Zelenskyy, a situation that was perceived as laughable by the Ukrainian President's Office.