Russia's targets are not only Ukraine, Zelenskyy says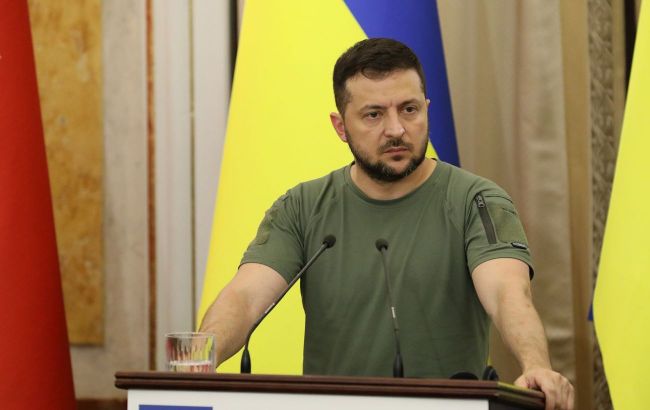 President of Ukraine Volodymyr Zelenskyy (Photo: Getty Images)
The Russian Federation's airstrike proves that their targets are not only Ukraine. Terrorists destroyed nearly one million tons of food aid destined for African and Asian countries, according to a video address of President of Ukraine Volodymyr Zelenskyy.
"This attack proves that their targets are not just Ukraine, not just the lives of our people... About a million tons of food were stored in the ports that were attacked today," emphasized the President.
According to him, the port terminal that suffered the most from the Russian terror had stored 60,000 tons of agricultural products intended for shipment to China.
"That is, everyone is affected by this Russian terror. Everyone in the world should be interested in bringing Russia to justice for its terror," added Zelenskyy.
Night attack on Southern Ukraine
On the night of July 19, the Russian Federation launched a powerful missile and kamikaze drone attack on Southern Ukraine. As a result of the attack, multi-story buildings and critical port infrastructure were damaged.
More than 10 people were also injured in the attack. The missiles hit the grain and oil terminals, damaging storage tanks and loading equipment.
Natalia Humeniuk, the head of the Joint Press Center of the South Defense Forces, reported that last night the enemy decided to change tactics and launched a massive attack on Ukraine, using everything at once.