Russians changed strike tactic, shelled by everything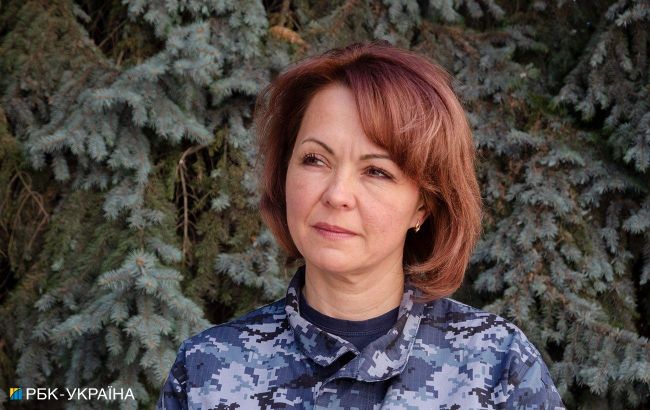 Natalia Humeniuk, spokesperson for the Southern Defense Forces (Photo: Vladyslav Krasinskyi, RBC-Ukraine)
Tonight, the enemy decided to change tactics regarding mass strikes on Ukrainian territory, using everything at once, according to a comment with RBC-Ukraine of the Head of the United Coordinating Press Center of Security and Defense Forces of the South of Ukraine, Natalia Humeniuk.
"The enemy employed an unusual tactic. They simultaneously used very diverse means of hostile influence, including ground, air, and sea-based missiles, as well as kamikaze drones," Humeniuk said.
While previously the enemy had resorted to salvo launches, this night they employed everything at once, which complicated our air defense operations.
In particular, as Humeniuk added, the Russians employed supersonic missiles, such as the X-22 and Onyx, which are difficult to intercept.
"A missile of the X-59 type was shot down, but at that moment, it found itself at the intersection of residential blocks, resulting in a powerful explosive wave that damaged buildings. Surrounding structures were also damaged in areas where air defense worked against 'shahids' and missiles that the enemy used along routes seemingly deliberately chosen through residential areas. This tactic has been observed for quite some time," noted the head of the Joint Press Center of the Southern Defense Forces.
As Humeniuk explained, the enemy deliberately tries to discredit the defense forces, making people think that air defense is just as harmful as enemy strikes.
Night attack on Southern Ukraine
On the night of July 19, the Russian Federation launched a powerful barrage of missiles and kamikaze drones on southern Ukraine. As a result of the attack, the following were damaged:
Residential buildings
Port and critical infrastructure
Moreover, over 10 people were injured. The missiles struck grain and oil terminals, damaging tanks and loading equipment.