Nighttime kamikaze drone attack on Ukraine: Air defense downs 34 Shaheds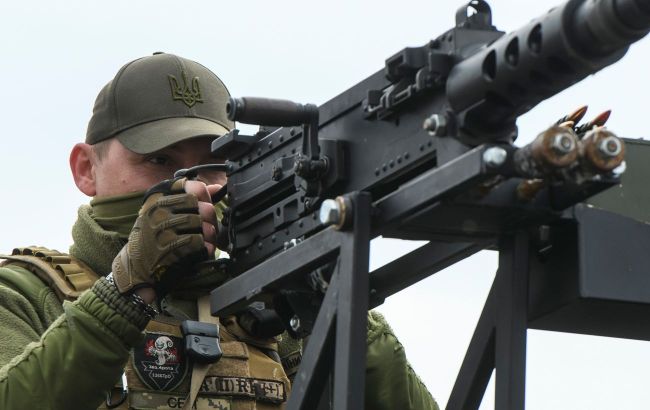 Photo: During the nighttime attack, anti-aircraft defense shot down 34 Shaheds (Getty Images)
On the night of September 28, Russian forces attacked Ukraine with 44 kamikaze drones Shahed. Air defense managed to shoot down 34 Shaheds and 6 reconnaissance UAVs, reports the Ukrainian Air Force.
It is noted that the launches of Shaheds were carried out from the southeast direction (in the vicinity of Primorsko-Akhtarsk, Russia, and Cape Chauda, Crimea).
Air defense forces successfully destroyed 34 drones. Fighter aircraft, anti-aircraft missile units, and mobile fire groups were deployed to repel the attack.
Additionally, during the past day, on September 27, six reconnaissance drones of the operational-tactical level, namely Orlan, Zala, and SuperCam, were destroyed.
Nighttime attack on Ukraine
An air raid alert was announced in southern Ukraine on the evening of September 27, and the threat persisted until 4:00 AM.
The Ukrainian Air Force warned of possible drone strikes in the Mykolaiv, Odesa, Vinnytsia, Khmelnytskyi, Dnipropetrovsk, and Cherkasy regions.
As previously stated by the spokesperson for the Southern Defense Forces, Natalia Humenyuk, the attack was massive, and air defense shot down more than 30 Shaheds.