Russia's mistaken strategy to outlast Ukraine's military aid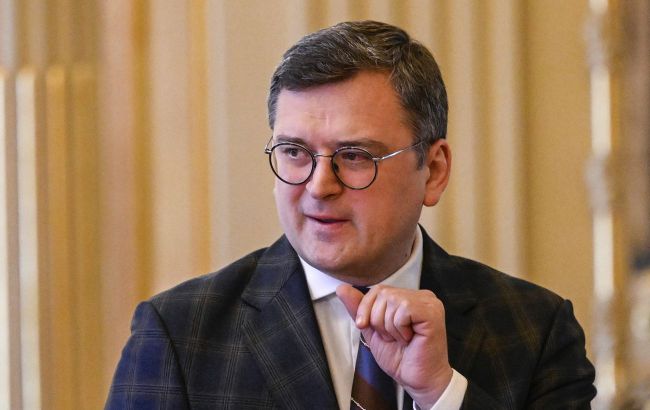 Minister of Foreign Affairs, Dmytro Kuleba (photo: Getty Images)
The Russian Federation hopes to "wait out" military assistance to Ukraine. However, such hopes from the Kremlin are doomed to fail, states Ukrainian Minister of Foreign Affairs, Dmytro Kuleba.
"Russia is mistaken if it thinks it can 'wait out' military assistance to Ukraine," the minister said.
According to Kuleba, Ukraine will only become stronger, and Russian aggression will be defeated.
"We are not just supplying weapons to Ukraine. We are increasing domestic production and joint production with partners in NATO and beyond," the minister added.
International Defense Industry Forum
On Friday, September 29, the first International Defense Industry Forum (DFNC1) was held in Kyiv. It brought together 252 companies from over 30 countries.
The forum featured tank manufacturers, artillery producers, drone makers, ammunition developers, innovators in software, and owners of unique advanced technologies from partner countries. Ukrainian state and private defense enterprises also participated.
During the forum, Ukrainian President Volodymyr Zelenskyy announced the creation of an alliance of defense industries and a special fund in the defense sector. It will be filled with funds from Russian assets and dividends from state defense assets.
According to the Ministry of Foreign Affairs, 38 defense companies from 19 countries have already joined the alliance.