Russia's losses in Ukraine as of September 23: 510 troops eliminated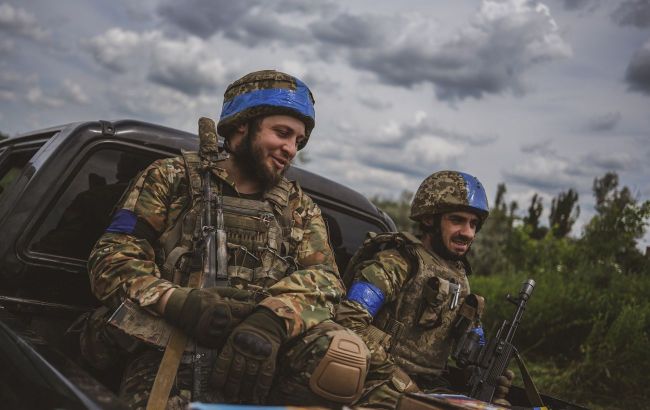 Ukrainian Armed Forces destroyed another half a thousand occupiers in a day (Photo: Getty Images)
Russia's losses in the war against Ukraine have now exceeded 275,000 individuals. On the last day, Ukrainian defenders eliminated another 510 invaders, according to data from the General Staff of the Ukrainian Armed Forces.
As of September 23, 2023, the estimated total combat losses of the enemy were as follows:
Personnel - approximately 275,460 (+510) individuals were eliminated.
Tanks - 4,655 (+11) units.
Combat armored vehicles - 8,912 (+21) units.
Artillery systems - 6,210 (+33) units.
MLRS (Multiple Launch Rocket Systems) - 789 (+4) units.
Anti-aircraft defense systems - 530 (+2) units.
Aircraft - 315 units.
Helicopters - 316 units.
Tactical UAVs (Unmanned Aerial Vehicles) - 4,867 (+8) units.
Cruise missiles - 1,518 (+1) units.
Ships/boats - 20 units.
Submarines - 1 unit.
Automotive equipment and tankers - 8,716 (+26) units.
Specialized equipment - 912 units.
Ukraine's counteroffensive
Ukrainian soldiers have been continuing offensive operations since the summer, and active battles are currently taking place south of Bakhmut and in the Melitopol direction.
The latest liberated towns were Andriivka and Klischiivka in the Donetsk region. According to the Defense Forces, the Ukrainian Armed Forces have already established fire control over the Bakhmut-Gorlivka highway. This will provide more opportunities to eliminate occupiers and disrupt their supply lines.