Russia's losses in Ukraine as of September 14: Ukrainian forces destroyed a ship and a submarine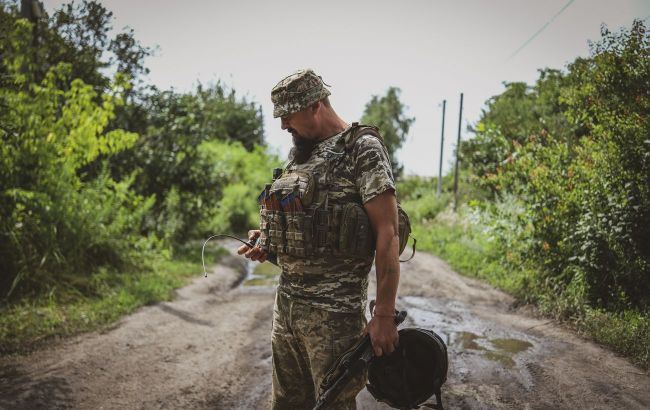 Ukrainian Armed Forces destroy Russian submarine (Getty Images)
Russia's losses in the war against Ukraine have now exceeded 270,000 soldiers, according to information from the General Staff of the Ukrainian Armed Forces. Additionally, Ukrainian defenders have achieved a significant milestone by destroying an enemy submarine.
As of September 14, 2023, Russian total combat losses are estimated as follows:
Personnel: Approximately 270,970 (+620) individuals eliminated.
Tanks: 4,599 (+15) units.
Armored combat vehicles: 8,810 (+18) units.
Artillery systems: 5,944 (+42) units.
Multiple launch rocket systems (MLRS): 769 (+3) units.
Anti-aircraft defense systems: 517 units.
Aircraft: 315 units.
Helicopters: 316 units.
Tactical unmanned aerial vehicles (UAVs): 4,697 (+47) units.
Cruise missiles: 1,455 units.
Ships/boats: 20 (+1) units.
Submarines: 1 (+1) unit.
Military vehicles and tankers: 8,458 (+14) units.
Specialized equipment: 889 (+5) units.
Destruction of the Russian submarine by the Ukrainian Armed Forces
On the night of September 13, explosions were reported in the occupied city of Sevastopol. Later, the Russian Ministry of Defense claimed an attack on the S. Ordzhonikidze Shipyard in Sevastopol.
The Main Intelligence Directorate of the Russian Ministry of Defense, in a statement to RBC-Ukraine, confirmed that a large naval ship and a Russian submarine were struck in Sevastopol. Reports from the network indicate that the diesel-electric submarine Rostov-na-Donu and the landing ship Minsk were damaged.
Subsequently, the Ukrainian Armed Forces also confirmed the attack on Sevastopol, but the precise losses of the occupiers were not disclosed.