Russia's losses in Ukraine as of September 7: over 600 occupants, 37 artillery systems and 22 drones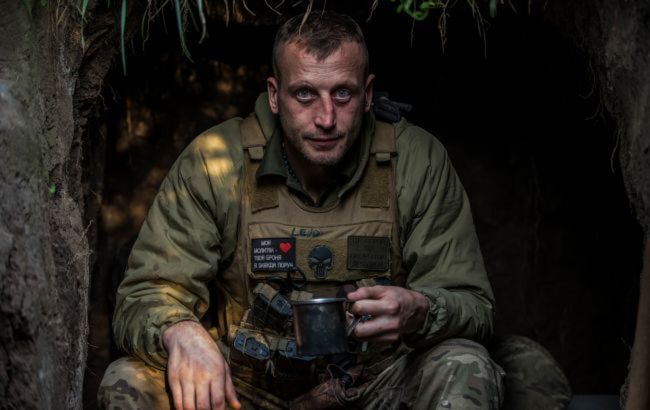 Photo: The General Staff of the Armed Forces of Ukraine updated information on Russian losses in Ukraine on September 7 (Getty Images)
Russia's losses in the war in Ukraine as of Thursday morning, September 7, amounted to 610 occupiers, the total number of losses of the Russian army since the beginning of the invasion is 266,900 soldiers. In addition, the Armed Forces destroyed 37 artillery systems and 22 drones, according to the General Staff of the Armed Forces of Ukraine.
The total Russian combat losses from February 24, 2022, to September 7, 2023, are estimated as follows:
Personnel - approximately 266,900 (+610) individuals eliminated,
Tanks - 4,506 (+9) units,
Combat armored vehicles - 8,703 (+21) units,
Artillery systems - 5,722 (+37) units,
Multiple rocket launchers - 753 (+5) units,
Anti-aircraft missile systems - 506 (+1) units,
Aircraft - 315 units,
Helicopters - 316 units,
Operational-tactical UAVs - 4,541 (+22) units,
Cruise missiles - 1,455 (+8) units,
Ships/boats - 19 units,
Automotive vehicles and tankers - 8,217 (+27) units,
Specialized equipment - 859 (+7) units.
Frontline situation in the morning
According to the General Staff, the Armed Forces are successfully advancing south of Bakhmut. The Ukrainian military also carried out 18 airstrikes against the occupiers. Last day there were 39 combat clashes.
In particular, judging by the report of the Institute for the Study of War, the Armed Forces of Ukraine are gradually regaining their positions in the Bakhmut direction. The Armed Forces of Ukraine also advanced to the east of Nevelske in the Donetsk region and to the west of Verbove in the Zaporizhzhia region.