Russia's losses in Ukraine as of August 24: 340 troops and 23 infantry fighting vehicles eliminated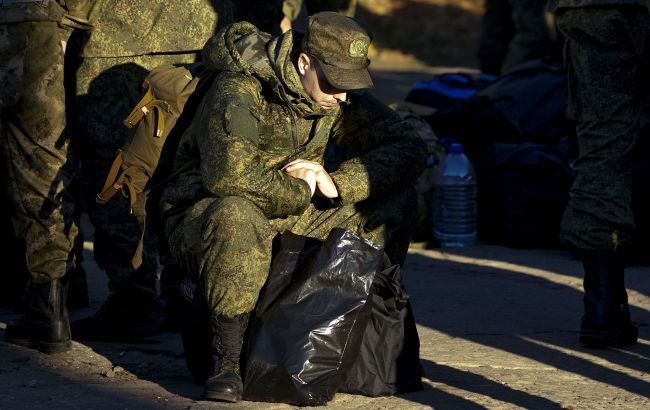 The General Staff of the Armed Forces of Ukraine has updated the losses of Russian army (Getty Images)
Ukraine's defense forces have reportedly destroyed 23 armored vehicles, 3 anti-aircraft systems, and 20 enemy drones, and eliminated 340 Russian occupiers in the past 24 hours, bringing the total Russian military losses since the beginning of the full-scale invasion into Ukraine to 259,160 personnel, according to the General Staff of the Armed Forces of Ukraine.
The overall Russian combat losses from February 24, 2022, to August 24, 2023, are estimated as follows:
Personnel: Approximately 259,160 (an increase of 340 individuals)
Tanks: 4,375 (an increase of 2)
Armored combat vehicles: 8,511 (an increase of 23)
Artillery systems: 5,333 (an increase of 15)
Multiple launch rocket systems: 723 (an increase of 1)
Anti-aircraft defense systems: 494 (an increase of 3)
Aircraft: 315
Helicopters: 316
Tactical unmanned aerial vehicles: 4,344 (an increase of 20)
Cruise missiles: 1,406
Ships/boats: 18
Motor vehicles and tankers: 7,773 (an increase of 28)
Specialized equipment: 801 (an increase of 1)
Frontline situation
According to the General Staff of the Armed Forces of Ukraine, Ukrainian defense forces continue their offensive operation on the Melitopol direction while consolidating their positions on achieved fronts and conducting counter-battery measures. In total, there were 23 military clashes on the frontlines during the past day.
According to a new report from the Institute for the Study of War, Ukrainian soldiers have achieved significant success in the Zaporizhzhia region. Furthermore, Ukraine's defense forces are actively fighting for Klishchiivka and continue their efforts to cross the Dnipro River in the Kherson region.