Russia's losses in Ukraine as of August 22: 410 troops and over 30 artillery systems destroyed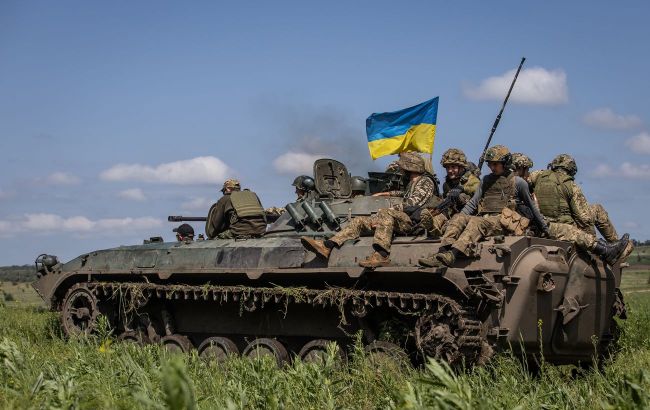 Photo: Ukrainian military (Getty Images)
Russia's losses in the war in Ukraine as of Tuesday, August 22, amounted to 410 occupiers, with the total casualties of the Russian army since the beginning of the invasion reaching 258,340 military personnel. Additionally, the Ukrainian Armed Forces have destroyed 31 artillery systems and 27 enemy armored vehicles, according to the General Staff of the Ukrainian Armed Forces.
The overall Russian combat losses from February 24, 2022, to August 22, 2023, are estimated as follows:
Personnel: approximately 258,340 (+410);
Tanks: 4,362 (+4);
Armored fighting vehicles: 8476 (+27);
Artillery systems: 5,295 (+31);
Multiple launch rocket systems (MLRS): 721 (+2);
Anti-aircraft missile systems: 491 (+2);
Aircraft: 315;
Helicopters: 316;
Tactical unmanned aerial vehicles (UAVs): 4,312 (+3);
Cruise missiles: 1,406;
Ships/boats: 18;
Vehicles and tankers: 7,722 (+30);
Specialized equipment: 797 (+3).
Frontline situation
According to the General Staff, Ukrainian forces continue their offensive operation in the Melitopol direction. Over the past day, there have been about 30 combat clashes, and the Ukrainian Armed Forces have struck 4 enemy command points.
In addition, as reported by the Institute for the Study of War (ISW), the Ukrainian Armed Forces have achieved success near Kreminna and advanced toward the center of Robotyne.