Russia's losses in Ukraine as of 9/27: Over 300 occupants and dozens of drones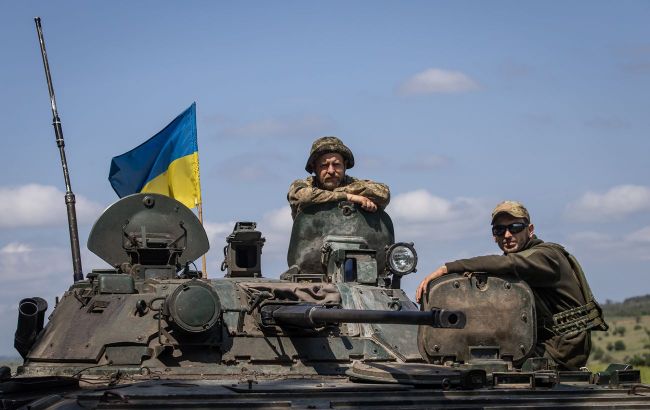 Photo: Ukrainian military (Getty Images)
On the morning of Wednesday, September 27, Russia's losses in the war in Ukraine amounted to 320 occupiers, with the total number of casualties in the Russian army since the beginning of the invasion reaching 276,990 military personnel. In addition, the Armed Forces of Ukraine destroyed 38 artillery systems and 24 drones, according to the General Staff of the Armed Forces of Ukraine.
The total Russian combat losses from February 24, 2022, to September 27, 2023, are estimated as follows:
Personnel: Approximately 276,990 (+320) troops eliminated,
Tanks: 4,675 (+3),
APVs: 8,950 (+4),
Artillery systems: 6,337 (+38),
MLRS: 792,
Anti-aircraft warfare systems: 534 (+1),
Aircraft: 315,
Helicopters: 316,
UAVs operational-tactical level: 4,948 (+24),
Cruise missiles: 1,529,
Ships/boats: 20,
Submarines: 1,
Vehicles and fuel tanks: 8,792 (+29),
Special equipment: 927 (+2).
Situation on the front
According to the General Staff, Ukrainian fighters continue to advance in the Melitopol and Bakhmut directions. The Ukrainian Armed Forces are inflicting losses on the occupying troops in terms of personnel and equipment.
In particular, as indicated in the report from the Institute for the Study of War, the Ukrainian Armed Forces have achieved success near Ivanivka, Klishchiivka, Oradivka, and Zaytseve in the Donetsk region. Ukrainian forces have also made advances in the western part of the Zaporizhzhia region.
Furthermore, the Ukrainian Armed Forces continued their offensive actions in the Melitopol direction. In turn, Russia attempted a counterattack near Kupiansk in the Kharkiv region.