Russia's losses in Ukraine as of 9/22: Almost 500 occupants, dozens artillery systems and missiles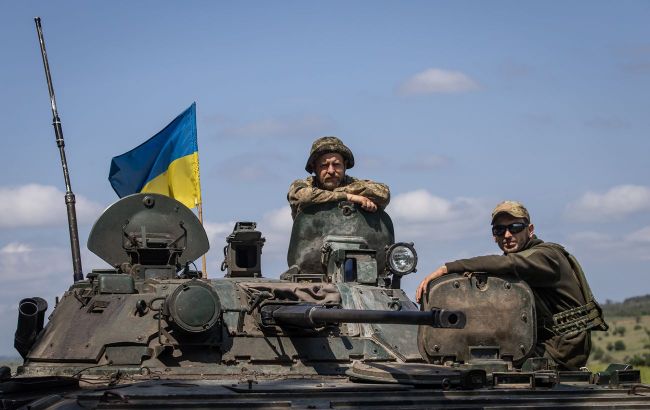 Photo: The General Staff of the Armed Forces of Ukraine updated information on Russian losses in Ukraine as of September 22 (Getty Images)
Russia's losses in the war in Ukraine as of the morning of Friday, September 22, amounted to 480 occupiers. The total number of losses in the Russian army since the beginning of the invasion is 274,950 military personnel. In addition, the Armed Forces of Ukraine have destroyed 40 artillery systems and 38 missiles, according to the General Staff of the Armed Forces of Ukraine.
The total Russian combat losses from February 24, 2022, to September 22, 2023, are estimated as follows:
Personnel: Approximately 274,950 (+480) troops eliminated,
Tanks: 4,644 (+6),
APVs: 8,891 (+8),
Artillery systems: 6,177 (+40),
MLRS: 785 (+4),
Anti-aircraft warfare systems: 528,
Aircraft: 315,
Helicopters: 316,
UAVs operational-tactical level: 4,858 (+8),
Cruise missiles: 1,517 (+38),
Ships/boats: 20,
Submarines: 1,
Vehicles and fuel tanks: 8,690 (+20),
Special equipment: 912 (+1).
Frontline situation
According to the General Staff, Ukrainian forces continue to advance on two fronts. Additionally, Defense Forces repelled Russian attacks in the Bakhmut, Maryinka, Zaporizhzhia, and Shakhtarsk directions. There were 26 combat clashes in the past day. In particular, according to the ISW report, Ukrainian tanks are now operating south of the last line of the main Russian defense, which Ukrainian Armed Forces are currently breaking through in the Zaporizhzhia region.