Russia's losses in Ukraine as of 9/18: Over 600 occupants, 30 drones and 7 missiles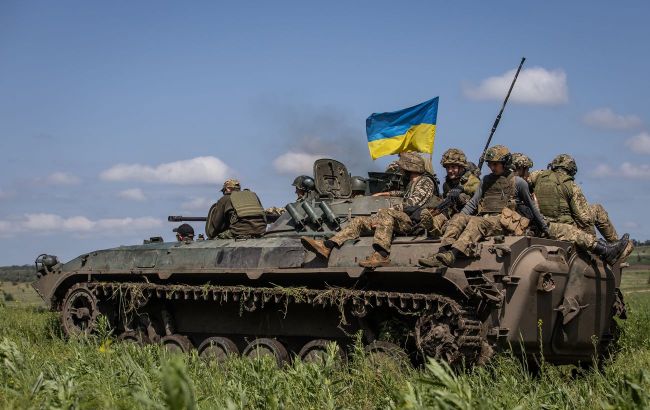 Photo: The General Staff of the Armed Forces of Ukraine updated the information on Russian losses in Ukraine as of September 18 (Getty Images)
Russia's losses in the war in Ukraine as of Monday, September 18, amounted to 620 occupiers. The total number of losses in the Russian army since the beginning of the invasion is 272,940 military personnel. In addition, the Armed Forces of Ukraine destroyed 24 artillery systems and 27 drones, according to the General Staff of the Armed Forces of Ukraine.
The total Russian combat losses from February 24, 2022, to September 18, 2023, are estimated as follows:
Personnel: Approximately 272,940 (+620) troops eliminated,
Tanks: 4,623 (+3),
APVs: 8,834 (+6),
Artillery systems: 6,027 (+24),
MLRS: 776,
Anti-aircraft warfare systems: 525 (+2),
Aircraft: 315,
Helicopters: 316,
UAVs operational-tactical level: 4,769 (+27),
Cruise missiles: 1,462 (+7),
Ships/boats: 20,
Submarines: 1,
Vehicles and fuel tanks: 8,571 (+34),
Special equipment: 901 (+5).
Frontline situation
According to the General Staff, the Ukrainian military continues to defend the eastern and southern regions of Ukraine and is advancing in the Melitopol and Bakhmut directions. Over the past day, there have been more than 35 combat clashes. In particular, as noted by the Institute for the Study of War, the Ukrainian Armed Forces liberated Klishchiivka from Russian occupiers on September 17. Additionally, the Ukrainian Armed Forces have made progress in the Avdiivka - Donetsk sector and to the east of Krasnohorivka.