Russia's land grab in Ukraine this year smaller than New York City - NYT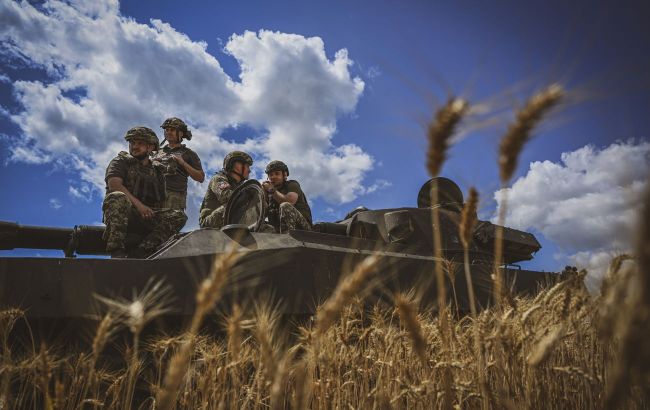 Ukrainian soldiers (Getty Images)
Russian forces were able to capture approximately 188 square miles (500 sq km) of Ukrainian territory since the beginning of 2023. This is less than the area of Kyiv or New York City, according to The New York Times.
According to data from the Institute for the Study of War, Russia has captured around 331 square miles (857 sq km) this year, but Ukrainian fighters have already reclaimed 143 square miles (370 sq km).
Currently, approximately 188 square miles (487 sq km) of Ukraine's territory are occupied.
(The New York Times)
In total, Russian forces currently control about 18% of Ukraine's territory (more than the area of Switzerland), including Crimea and Donbas.
Since the beginning of the war in 2014, Russians have captured about 7% of the territory, and an additional 10% since February 24, 2022. In 2023, this figure was only 0.08%.
As the media notes, both sides began the year with ambitious plans for offensives, but the front lines have hardly shifted.
According to the analysis of ISW data, August was the month with the least territorial gains since the start of the full-scale war. Although the Ukrainian Armed Forces achieved some small successes in the south, the occupation forces were able to capture slightly more land in the northeast.
Frontline situation
According to the General Staff, as of the morning of September 28, the Ukrainian forces continue to conduct defensive operations in the east and south of Ukraine, offensive operations in the Melitopol direction, and offensive actions in the Bakhmut direction. There were 26 clashes over the past day.
In particular, the Ukrainian troops advanced to the trench line west of Verbove in the Zaporizhzhia region and likely made a breakthrough with armored vehicles along the Robotyne-Verbove line.
The Ukrainian military continues to inflict significant losses on the Russian occupiers in terms of personnel and equipment. Ukrainian soldiers eliminated another 330 Russians in a day and destroyed 12 armored personnel carriers, 4 tanks, and 38 enemy artillery units.