Russia's occupants shelled two villages in Kherson region: One wounded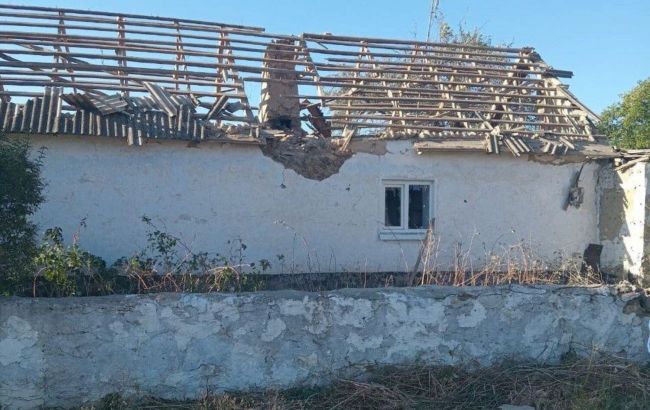 Russia's occupants shelled two villages in Kherson region on September 28 (Photo: t.me/khersonskaODA)
Russian forces shelled two villages in the Kherson region - Antonivka and Zolota Balka. A woman who was near the post office at the time was injured.
More details - in the material by RBC-Ukraine.
While preparing the material, the following sources were used: the Telegram channel of the Kherson Regional Military Administration and the Telegram channel of Roman Mrochko, the head of the Kherson Regional Military Administration.
Shelling of Antonivka
During the attack on Antonivka, which occurred around 8:35, a 47-year-old woman was injured. She suffered a mine and explosive trauma as well as shrapnel wounds. The victim was transported to the hospital, where she received medical assistance.
The number of casualties due to the morning shelling by the Russian army of Antonivka in the territorial community of Kherson city has increased.
"Two women and one man with injuries of varying degrees of severity were taken to one of the city hospitals," said Roman Mrochko, the head of the Kherson Regional Military Administration.
Attack on Zolota Balka
As for the shelling of Zolota Balka at 8:00, Russian forces opened fire on the central part of the village, with several "attacks" recorded.
"As a result of enemy strikes, a residential building was damaged. There were no casualties," added the administration.
Zolota Balka, the Kherson region, after Russian shelling on September 28 (t.me/khersonskaODA)
Recent shelling of Kherson and the region
Recently, Russian forces have intensified their shelling of territories in the Kherson region that they have been unable to occupy. Over the past day, Russians fired 603 shells of various weapons in the Kherson region, resulting in two fatalities and one person injured.
During a briefing on September 27, President Volodymyr Zelenskyy also drew attention to the situation with the shelling in the Kherson region. According to him, the enemy continues terrorizing territories it can reach by launching 26 UAVs.