Zelenskyy announces progress on Donetsk front: There are other plans being implemented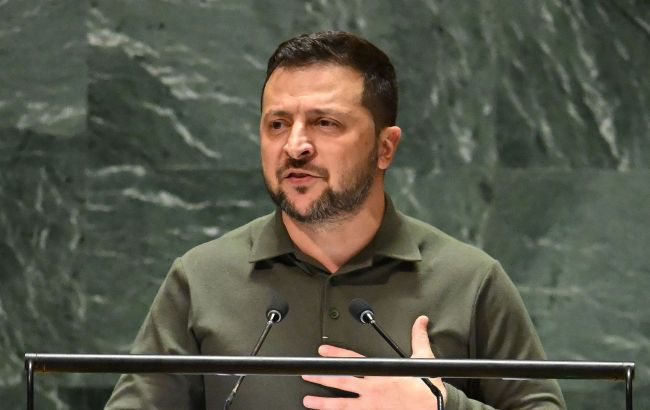 Photo: Volodymyr Zelenskyy, President of Ukraine (Getty Images)
Ukrainian President Volodymyr Zelenskyy held a daily briefing at which he said that the Ukrainian military was advancing in the Donetsk direction, according to the post of the President.
"I received reports on the situation on the front, supply of equipment and ammunition, intelligence data. There is our advancement forward in the Donetsk direction. There are other plans that are being implemented," he wrote.
Zelenskyy also received a report on the situation in the Kherson region. He noted that the Russians continue to terrorize the territories they can reach.
Only in the past 24 hours, they launched 26 corrective aerial bombs on the territory of the region. The consequences are being eliminated, and people are being assisted. The President instructed to find additional solutions to stop this terror.
"There is a result from the Security Service of Ukraine. Covered the spotters who corrected the night strike on Kyiv a week ago. A good signal to all traitors: there will be retribution," Zelenskyy added.
Situation on the front
According to ISW, the Defense Forces have made progress near Ivanivske, Klishchiivka, Oradivka, and Zaytseve in the Donetsk region. They have also advanced in the west of the Zaporizhzhia region.
Read more about the situation on the front line in the RBC-Ukraine article "Ukraine preparing ground for new battle for Bakhmut: Frontline overview".