Russia resumes LPG exports through occupied Kerch - Reuters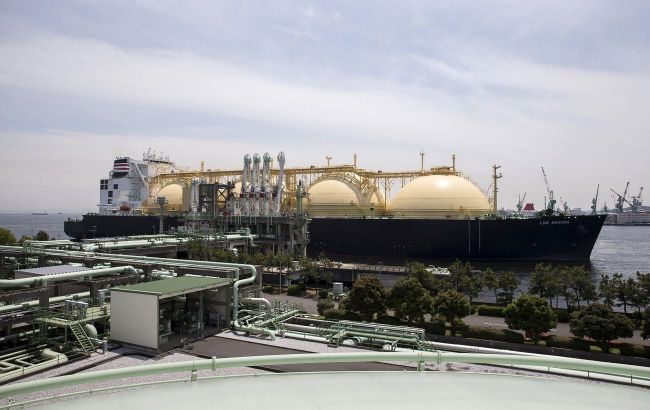 Photo: Russia exports gas through Kerch (Getty Images)
Russian producers of liquefied petroleum gas (LPG) have resumed regular exports through the port of Kerch in occupied Crimea after an eight-year break, despite security threats, according to Reuters.
Regular exports of liquefied petroleum gas from Kerch were suspended in 2015 after broader international sanctions were imposed on Russian companies and producers over Moscow's occupation of Crimea in 2014.
According to anonymous sources, regular shipments of LPG from Russian factories to Kerch for further export began in the second half of June.
"Supplies are going via the railways to the port of Kavkaz (in the Azov Sea), and then by ferry to Kerch as LPG transportation via the Crimean bridge is prohibited," said a source familiar with the trade flows.
Export markets
Liquefied petroleum gas, which is mainly used as a fuel for automobiles, heating and other petrochemicals, was excluded from the extensive Western sanctions.
However, Russian companies under sanctions have redirected significant quantities of LPG from Europe to the east, mainly to China, as well as Russian Black Sea terminals for further export to Turkiye, North Africa, and the Balkan countries.
A trader said that in the spring, tanker shipments of LPG from Kerch were sporadic, but now exports, mainly to Turkiye, are regular.
According to traders, from September 1 to 20, about 6 thousand tons of LPG were delivered to Kerch. In July-August, supplies reached 5.8 thousand tons.
Traders say that shipments through Kerch and Russia's southern ports are very appealing due to prices, although exports via this route are still restrained by security threats and tanker availability.
Russia's LPG exports in the first half of the year increased by 10% compared to the same period in 2022 to 1.911 million tons, with seaports accounting for about a third of total foreign deliveries.
About 34% of total LPG exports from Russia went to Poland, 10% to Latvia, 6% to China and 5% to Afghanistan.
Liquefied natural gas
As a reminder, imports of Russian LNG to Europe increased by 40% between January and July compared to the same period in 2021, before the war against Ukraine. This is despite the EU's plans to abandon Russian fossil fuels by 2027.
EU Commissioner for Energy Kadri Simson said that the European Union should reduce exports of Russian liquefied natural gas (LNG) and work towards a complete refusal.