EU Commissioner for Energy calls for phase-out Russian liquefied natural gas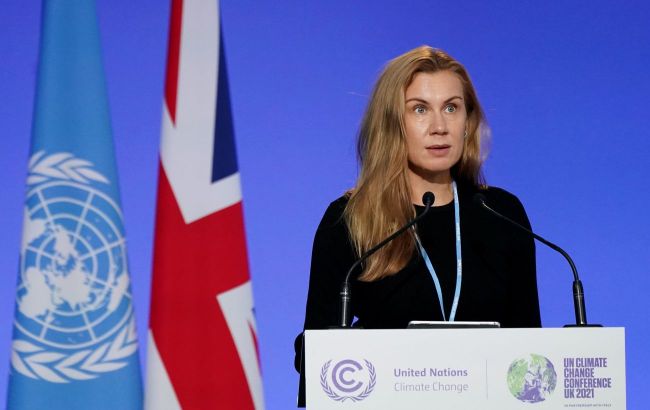 EU Energy Commissioner Kadri Simson (Photo: Getty Images)
The European Union's Commissioner for Energy, Kadri Simson, has stated that the European Union should reduce its export of Russian liquefied natural gas (LNG) and strive for complete abandonment of it, according to Reuters.
Simson reported that over the past 12 months, the EU has imported 12.4 billion cubic meters of Russian LNG. The volume for this year could be similar to that of 2022 or even higher, she said during a conference in Warsaw.
The import of Russian LNG to Europe from January to July increased by 40% compared to the same period in 2021, before the war against Ukraine. This is despite the EU's plans to phase out Russian fossil fuels by 2027. The EU has banned maritime imports of Russian crude oil and oil products such as diesel fuel.
"We can and we must reduce Russian LNG exports to phase them out completely," Simson said.
The European Commissioner believes that the European Parliament and the European Council should agree to include provisions in the gas package that allow member states to individually restrict access to Russian LNG export where supply security allows.
Simson mentioned that the EU has accumulated over 100 billion cubic meters of gas in storage ahead of the winter season. She noted that gas consumption in the bloc from August 2022 to June this year fell by 17% compared to the five-year average due to measures to increase efficiency and reduce demand.
Russian gas supplies to Europe
Russia halted gas supplies to several Eastern European countries in the spring of 2022 after they refused to pay in rubles.
As a result, Moscow effectively lost its gas market in the EU in 2022, and Brussels has no plans to resume purchases from Russia.
Despite Russia's full-scale invasion of Ukraine in February of the previous year, Ukraine continues to receive transit fees, allowing Russian gas to pass through its territory to countries such as Austria, Slovakia, Italy, and Hungary.
The European Union is confident it can weather the winter without Russian gas if supplies from Moscow are interrupted, said EU Commissioner for Energy Kadri Simson.