Russia redeploys paratroopers to Zaporizhzhia region due to heavy losses - British intelligence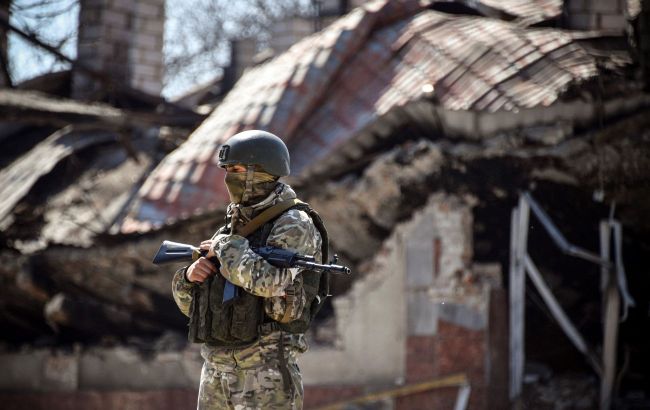 Russia deploys paratroopers to Zaporizhzhia region (Getty Images)
Russian airborne troops are likely to have been redeployed from Kherson to Zaporizhzhia region. This could degrade Russia's defenses on the left bank of the Dnipro River in southern Ukraine, the British Ministry of Defense reports on Twitter.
According to the report, Russia has likely redeployed airborne forces' (VDV) units from the Kherson region to the heavily contested Orikhiv sector in the Zaporizhzhia region. The 58th Combined Arms Army (58 CAA) has been in combat facing Ukrainian assaults since 4 June 2023.
Reports suggest that the 70th and 71st Motor Rifle Regiments have faced particularly intense attrition and heavy combat on the front line. There is a realistic possibility that the arrival of VDV will finally allow elements of these regiments to be pulled out for rest and recovery.
However, the UK intelligence reports that the redeployment will likely leave Russia's defences near the east bank of the Dnipro River weaker, where they are increasingly harassed by Ukrainian amphibious raids.
Situation in Kherson region
The Institute for the Study of War (ISW), citing Russian sources, has reported that Ukrainian forces have landed on the left bank of the Dnipro River in the Kherson region, allegedly breaking through Russian defenses and advancing up to 800 meters into enemy territory.
However, the Ukrainian Ministry of Defense later refuted the claims of any breakthrough by the Ukrainian Armed Forces.
Furthermore, the Ukrainian General Staff has announced that reconnaissance operatives from the Shaman battalion executed an operation on the eastern bank of the Kherson region, successfully neutralizing a unit of Russian missile troops.