Russia recruits women in PMCs to wage war against Ukraine - British intelligence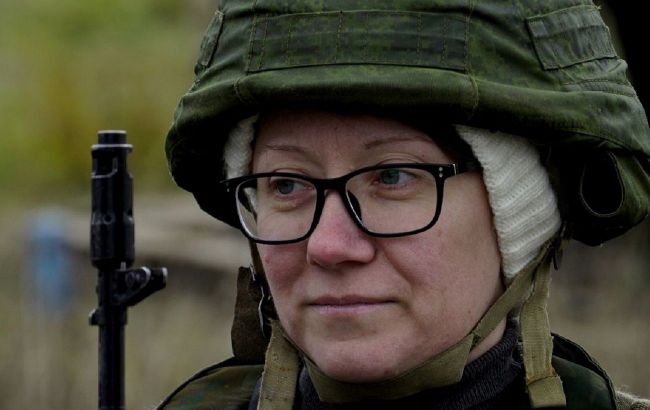 Russian Redut PMC recruits women to be sent to the front (Photo: Getty Images)
The Russian private military company (PMC) Redut, supported by the state and linked to military intelligence, is recruiting women to send them to the front. They are expected to participate in hostilities in Ukraine as part of the occupation forces, according to the UK Ministry of Defence.
This involves the Borz battalion, being formed in Russia, which is part of the PMC Redut, likely directly financed by the Main Intelligence Directorate (GRU) of the Russian Federation.
Recent cases of recruiting women into this formation have been recorded. In social media advertisements, female recruits are encouraged to join this battalion to work as snipers and UAV operators.
British intelligence recently recalled that in March of this year, Russian Defence Minister Sergei Shoigu announced the deployment of 1,100 women in Ukraine, corresponding to approximately 0.3 percent of the personnel of the Russian Armed Forces.
"As Redut's advert points out, they currently serve in mostly medical support and food service roles," the publication states.
British defense intelligence adds that it remains unclear whether the official Russian defense forces will "seek to follow suit and open more combat roles to women."
Mercenaries in Russia's war against Ukraine
In January, British intelligence reported that the Wagner group's strength on the Russian-Ukrainian front reached 50,000 people. Most of them were eliminated.
The Wagner group was effectively disbanded after the leader of the mercenaries, Yevgeny Prigozhin, revolted in June 2023.
According to British intelligence, in recent weeks, hundreds of fighters formerly associated with the Wagner group have begun to redeploy to Ukraine separately and in small groups to participate in the war as part of various Russian units. Recently, it became known that former Wagnerites are actively recruited into the units of the Russian National Guard.
Earlier, investigative reports by the Schemes and System projects revealed that the Russian PMC Redut, whose mercenaries are involved in the war against Ukraine, is controlled and financed by the GRU General Staff of the Russian Federation.
Recently, the media provided details about the recruitment of women into the Russian army for the Borz battalion as part of the Russian-controlled PMC Redut.