Russia reconnoiters state of Ukraine's energy sector - Ukrainian intelligence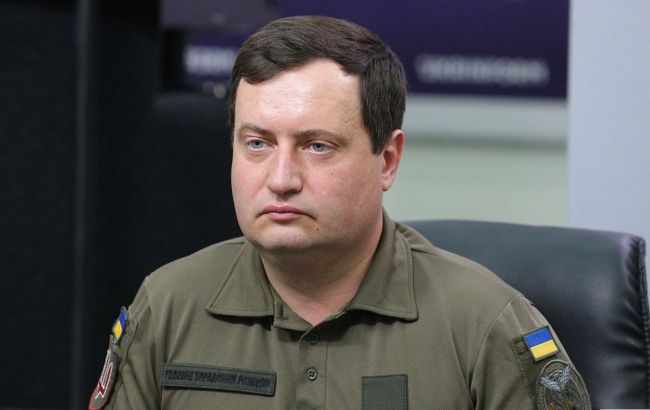 Representative of the Defence Intelligence of Ukraine Andrii Yusov (suspilne.media)
Currently, Russia is conducting reconnaissance activities concerning the state of Ukraine's energy infrastructure. There is a threat of a recurrence of terrorist attacks by the aggressor country, according to a representative of the Main Intelligence Directorate of the Ministry of Defense of Ukraine, Andrii Yusov.
"The enemy's production rates of missile weaponry do not allow them to replenish the stocks they had. Planning is one thing, and executing those plans is another. They are working on the tasks assigned to them. But they are also accumulating," Yusov said.
According to him, there is information that Russia is conducting reconnaissance activities related to Ukraine's energy infrastructure, thereby posing a threat of repeating terrorist attacks.
"Of course, Ukraine is actively preparing for such a scenario. Unfortunately, thinking that the aggressor state will refrain from terrorist attacks is unfounded. We must take this seriously," the representative of the Defence Intelligence of Ukraine (DIU) said.
Yusov added that the largest missile attack by Russia on Ukraine involved 120 missiles launched at once. Currently, the enemy does not have the reserves for such intensity and quantity of strikes. However, he emphasized that this does not mean they are any less dangerous or destructive.
Responding to the question of whether we are approaching these energy attacks in terms of time and whether they could start as they did last year (in October), he mentioned that such a scenario is entirely probable.
"We won't announce time or put it in a calendar. But, of course, such a scenario is being worked on," the DIU representative said.
Russian attacks and power outages in Ukraine during winter
Russia employed massive attacks on Ukrainian energy infrastructure last year.
Prime Minister Denys Shmyhal announced the formation of a multi-level protection system for energy facilities.
"Winter will be challenging, but we must endure," he said.
According to DTEK (largest commercial energy operator in Ukraine) Director Dmytro Sakharuk, if Russian terrorists refrain from targeting the country's energy objects, the energy system will withstand the winter under normal conditions.
In the event of a different scenario, Ukrainian air defense will try to intercept enemy targets to the maximum extent possible to protect the infrastructure that has been rebuilt over the past six months.