Russia producing dozens of Kalibr and Iskander missiles per month - Defense Intelligence of Ukraine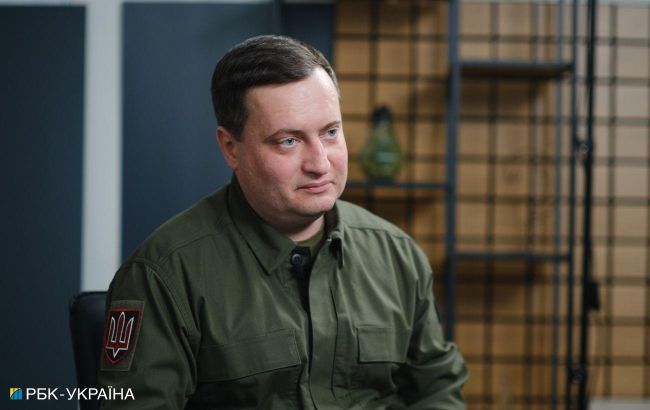 The representative of the Defense Intelligence of the Ministry of Defense of Ukraine ,Andrii Yusov (Photo: Vitalii Nosach, RBC-Ukraine).
Russia continues to produce missiles such as Kalibr, Kinzhal, and Iskander, but the scale is not as significant as before. The Kremlin does not stockpile them; instead, they are almost immediately launched toward Ukraine, according to a statement from the representative of the Defense Intelligence of the Ministry of Defense of Ukraine, Andrii Yusov, during an interview with Ukrainian TV.
According to Yusov, Russia still possesses old stocks of missiles, but they are striving to increase the production of new missiles and aiming to raise the number of missiles launched per month.
What quantity of manufactured missiles is being discussed
Regarding the number of manufactured missiles, Yusov clarified that Russia produces significantly fewer Iskander missiles compared to Kalibr missiles.
"Practically everything that is currently produced is immediately launched towards Ukraine," added Yusov.
Yusov also specified that Russia produces dozens of Kalibr missiles per month, whereas missiles like Iskander and Kinzhal are manufactured in much smaller quantities, possibly just a few units.
The production of missiles in Russia
Earlier, the Ukrainian Air Force spokesperson, Yurii Ihnat, stated that Russia still has hundreds of missiles of various types in its reserves. Furthermore, the enemy continues to manufacture missiles to replenish their own stocks.
Ihnat previously reported that Russia is obtaining the necessary components to continue missile production, finding ways to bypass sanctions.
According to the spokesperson, even if the enemy has a sufficient number of components, the production process is not swift. For instance, a cruise missile is essentially an unmanned aircraft, and assembling it requires a considerable amount of time.