Russia prepares for winter, but Ukraine's air shield stronger than last year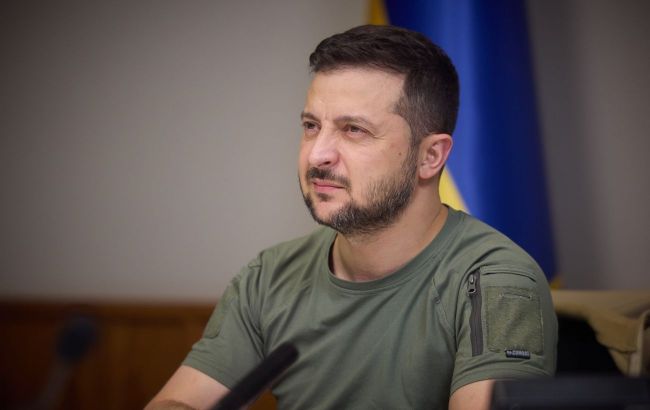 Ukrainian President Volodymyr Zelenskyy (photo: Getty Images)
Russia is preparing for winter. However, Ukraine's air defense is stronger than last year, states President Volodymyr Zelenskyy.
"We are already midway through November and must be prepared for the possibility that the enemy may increase the number of drone or missile strikes on our infrastructure," he said.
Zelenskyy emphasized that Russia is preparing for winter.
"And here in Ukraine, all attention should be focused on defense, on responses to terrorists, on everything Ukraine can do to ease our people's passage through this winter and enhance the capabilities of our soldiers," the president said.
He thanked all the partners who have assisted Ukraine with air defense, including the United States, Germany, France, Britain, Norway, Italy, Romania, Sweden, the Netherlands, Slovakia, the Czech Republic, Bulgaria, Poland, the Baltic States, and other countries.
"Patriots, Nasams, Iris, Raven, Hawk, and other systems. We can't openly discuss everything right now, but the Ukrainian air defense shield is already stronger than last year. There are already different capabilities, but it's not yet complete protection for the entire territory, unfortunately. And we are working to make it even stronger," Zelenskyy said.
He also called on everyone to support Ukraine globally and help strengthen its defense.
"Every country, every leader that helps us strengthen air defense helps protect lives. And I urge all Ukrainians, all those whose voices are heard in the world, our journalists, everyone supporting Ukraine globally, to help strengthen defense," the president stated.
Aid defense systems for Ukraine
Air defense remains a priority for assistance from our partners and allies. This has repeatedly been a key topic during Ramstein meetings.
According to Ukrainian President Volodymyr Zelenskyy, there is a likelihood that Russia's energy terror may intensify this winter. He also mentioned that Ukraine is requesting certain allies for air defense systems specifically for the winter in anticipation of potential attacks.
In October, Yurii Ihnat confirmed information that Ukraine would lease air defense systems to bolster its defense. However, the countries providing such services have not been disclosed.