Russia may again resort to energy terror on a larger scale - Zelenskyy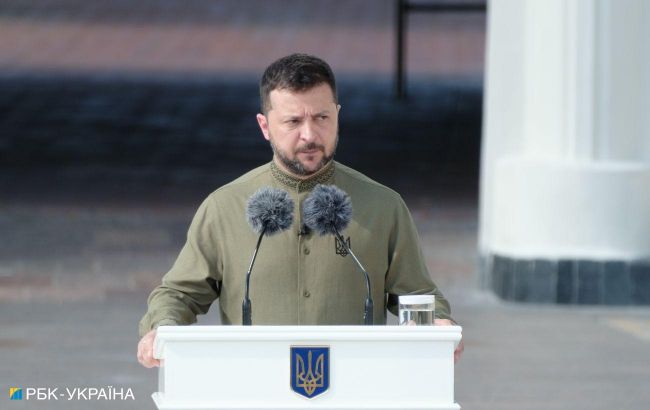 President of Ukraine Volodymyr Zelenskyy (Vitalii Nosach, RBC-Ukraine)
This winter, Russian terrorists may resort to energy terror again, but on a larger scale, as President Volodymyr Zelenskyy says at the Joint Expeditionary Force meeting.
As the president noted, this winter, there is a need to focus on hybrid terrorist threats from Russia. Last year, the enemy targeted the energy infrastructure to disrupt the foundation of modern life. Russians may repeat this tactic but on a larger scale.
"We anticipate that this winter, Russia will attempt to repeat its terrorist tactics, only on a larger scale. It is crucial to be prepared for any acts of terrorism, for any Russian actions. We must endure this battle. Air defense, particularly the defense of our cities, our energy infrastructure, and export corridors in the Black Sea, is a key to Ukraine's victory in the winter battle," said Zelenskyy.
According to the president, Russian terrorists should start getting used to losses. Another failure in the enemy's energy terror tactics will undoubtedly strengthen Ukraine and its allies.
"And leading Russia to further defeats will be easier," the president added.
Russia's massive shelling in the winter
Last winter, the enemy resorted to extensive shelling of Ukraine's energy system, leading the Ukrenergo energy company to implement emergency and planned power outages. The initial blackouts happened when there was a need to balance the power system at higher capacities.
As Minister of Energy Herman Halushchenko explained, power outages are possible in Ukraine during this autumn-winter period if Russians attack energy system facilities. However, they will not be prolonged.